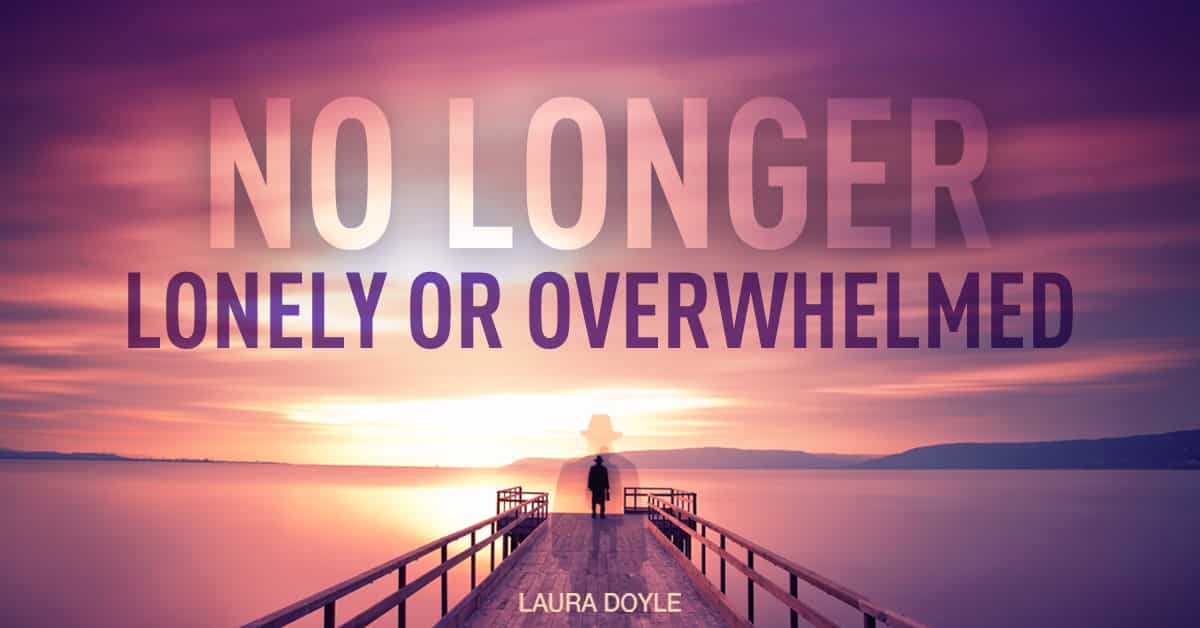 No Longer Lonely or Overwhelmed
How a wife of 30 years stopped pretending and started living happily ever after
Norita Bonin
Laura Doyle Certified Intimacy Coach
Being married to my childhood sweetheart for 30 years sounds like a true happily-ever-after story for some. But for me, it felt more like a lonely endurance test.
I believed what it took to be a good wife was competency, responsibility, and wearing many hats–gourmet cook, gardener, wife, mother of 4, multiple business manager, and guest entertainer–all while looking reasonably attractive.
Feeling overwhelmed was all too familiar! I was doing all I could to pull my own weight and be productive. I considered it a high compliment that I was a "go-getter" and got more done than most people.
In reality, I wasted decades feeling avoided and lonely.
Mostly, I grieved in broken-hearted silence.
I felt old, weary, and weak when I should have been strong. I found myself sleeping a lot as a method of escape.

I welcomed the end of my life, and some of my well-intentioned friends recommended antidepressant medications.
I thought it was my husband's fault for not being a good provider, and for not loving me enough.
Some of my friends and family who had been to marriage counseling were advised on how to end their impossible marriages, but I did not want separation or a divorce.
When I asked my husband about going to counseling, he declined.
A few years ago, I quietly recommitted myself to staying in my unhappy marriage because there were too many people who would be hurt by my giving up.
Years were spent in a quest for happiness, which included searching scripture, countless conversations with other women, and reading many relationship books.
While there were little bits and pieces that helped, none were the key to my marital happiness.
But then something happened that changed my life forever.
Read More

›