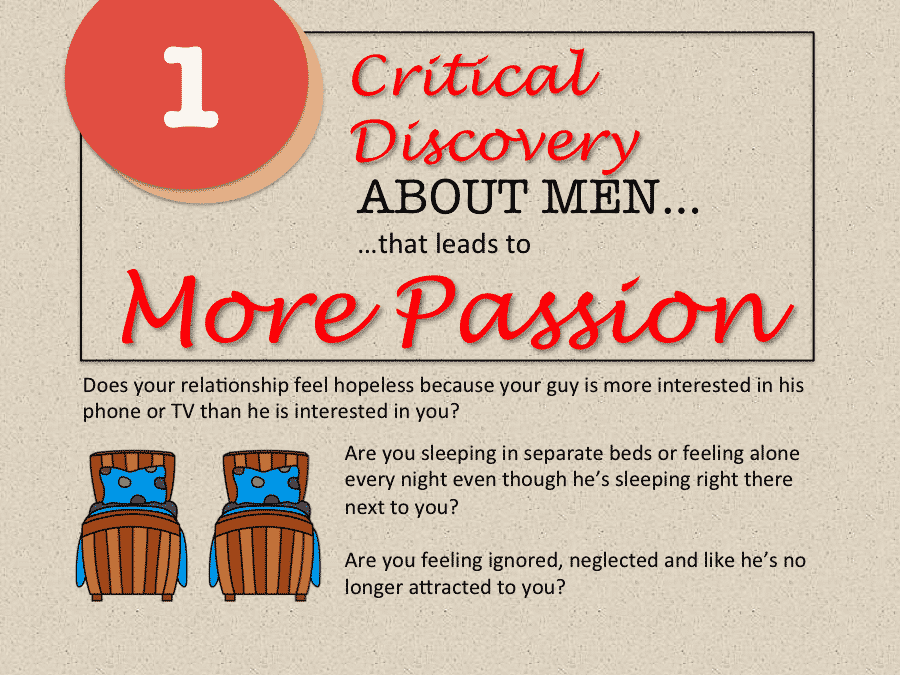 Do you see other men tenderly touching their wives and feel like you'd give anything to be treated that way?
What if I could show you exactly what to do so your man can't keep his hands off of you and came home early from work to see you because to him you are the most special, amazing woman in the world?
What if you could have that giddy feeling of having him grab you at the waist and pull you in for a kiss just because you were so irresistible?
Read More

›