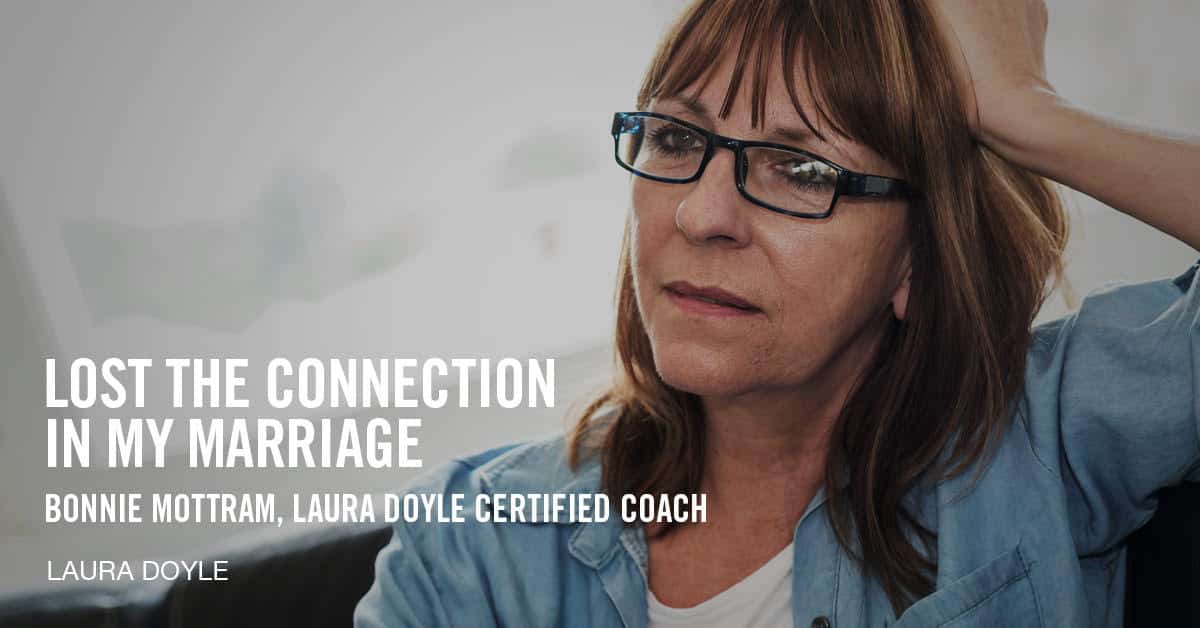 Lost the Connection in My Marriage
Bonnie Mottram, Laura Doyle Certified Coach

I have been married to my highschool sweetheart for over 30 years. We were pretty happy for the most part but struggled with a small part–the one where I tried to manipulate him into being the way I thought he should be.
We had been dating for nine years before he finally asked me to marry him, so we had children right away. I would tell him how to parent. I often got in the middle of his disciplining them to let him know I disagreed with his punishment, which I did in front of the kids.
I felt I needed to control the money too since he hadn't learned to manage a bank account in his bachelor days. After complaining that our life plan was not working out, I would demand that we have "a talk."
This is where I did most of the talking and he would nod, as if he were on the same page agreeing with every word I said about how things needed to be in order to work.
If only he would do what he was supposed to, we would get along just fine, or so I thought. Unfortunately, he didn't respond in kind.
Read More

›