Relationship Troubles?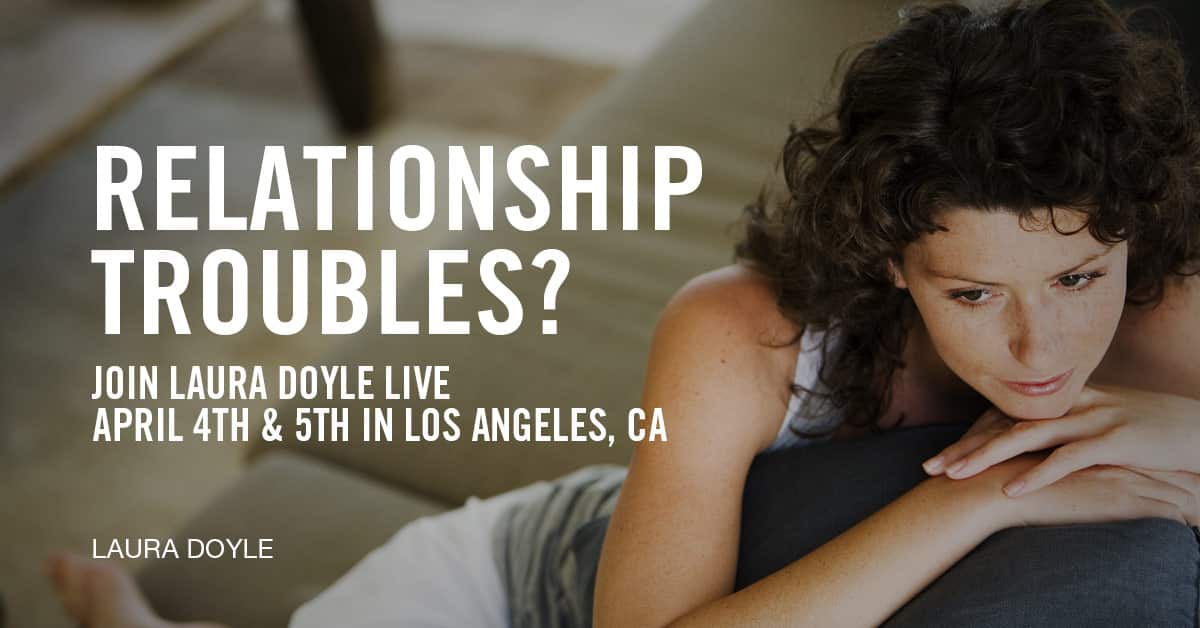 Relationship Troubles?
Join Laura Doyle live April 4th & 5th in Los Angeles, CA
Let's face it…we all have relationship challenges. Even me!
If you're ready to make the change instead of dealing with the same old issues in your love life, now is your moment. For the first time ever, I will be coaching women in front of a live studio audience for my upcoming TV show. You could be one of them and it's all free!
On April 4th and 5th, I will take the stage in Los Angeles, California to answer your questions and help you become an empowered woman who can fix her relationship, and attract your husband or boyfriend's time, attention and affection.
If you want to join me live for this special event either to be coached or just be part of the audience, submit your interest form here: http://lauradoyle.org/doylecasting/
---
What to do next…
Sign up for our FREE introduction course:
Join us at our next webinar, where we'll go over key secrets that you can use to inspire your man, get respect and reconnect. View our next available sessions and sign up here.
Here's why more than 15,000 women have trusted us to help improve their relationships...
Led by renowned marriage coach Laura Doyle, a best-selling author, creator of The Six Intimacy Skills™ and - her greatest achievement - a playful, passionate relationship with her husband John.
A revolutionary and proven framework that has changed and empowered 15,000 women in over 30 countries worldwide.
Comprehensive learning resources to build skills your way and at your pace, including books, online modules, videos, workbooks, live coaching, community forums and more.
Supported by a great community of women like you, who have all known the heartbreak of a broken, loveless marriage and walked the road of transformation to a happy, passionate relationship once again.