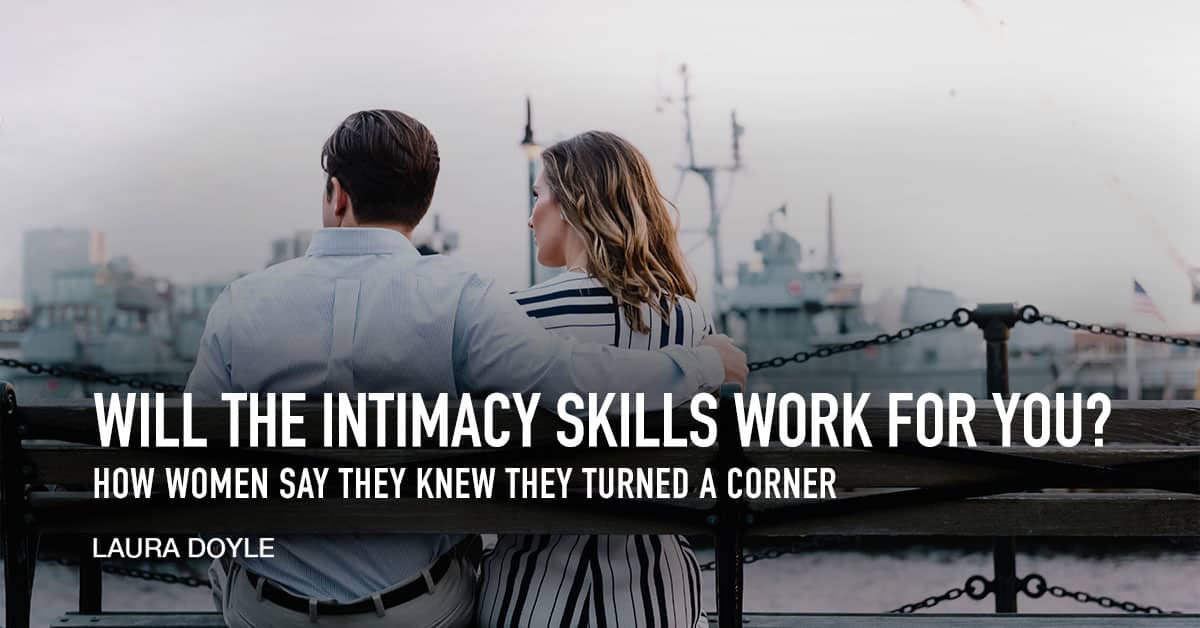 Will the Intimacy Skills™ Work for You?
7 Ways Women Say They Knew They'd Turned a Corner
If your relationship feels unbearably hard and hopeless right now, that tells me you're probably very hurt, and you've been getting hurt for a long time now.
You just want that to stop–the way you'd want to stop hitting your head with a hammer.
When you're feeling that hurt, it's hard to see possibilities. The only rational thing to do is raise the drawbridge and put on your armor for battle.
If all your recent interactions with your significant other have been antagonistic, then it seems logical to expect the bloodshed to continue.
But past performance is no indication of future results in relationships, especially if you get the element of surprise on your side.
Here's what happened when real women like you surprised their husbands:
Read More

›