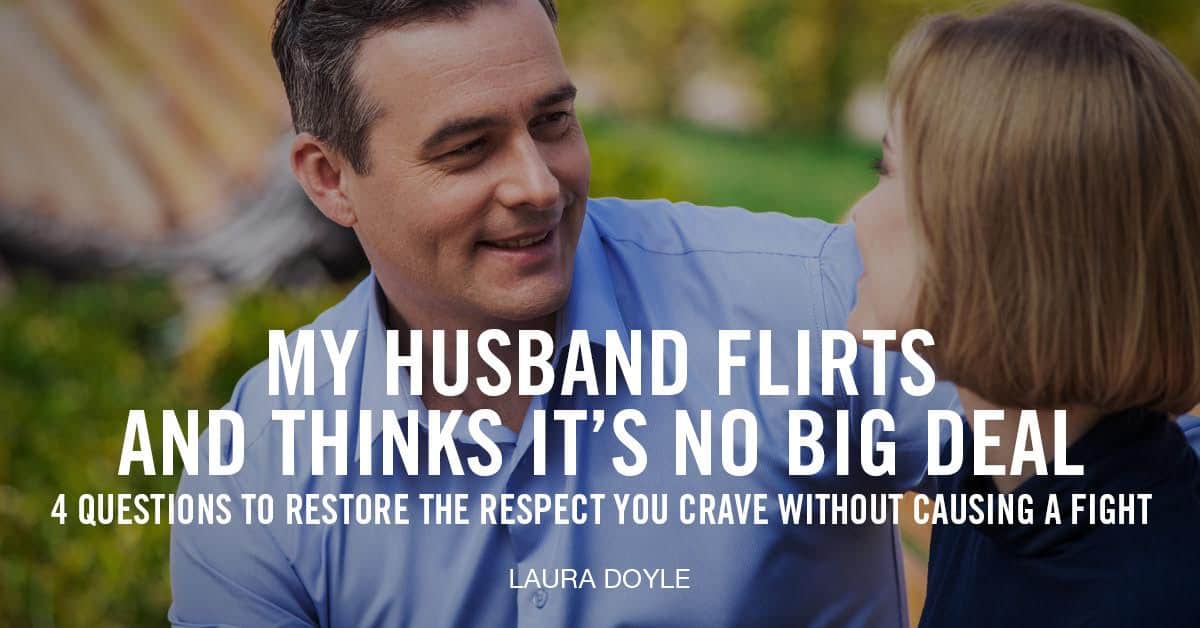 My Husband Flirts and Thinks It's No Big Deal
4 Questions to Get the Respect You Deserve without Causing a Fight
Catching your husband ogling other women feels bad.
It can shake your confidence and make you feel less desirable.
But when you hear his voice lilt when he's speaking to another woman or catch him texting or Facebooking her, that sets your alarms off and makes you feel truly terrible.
Can you really trust him? Is it completely innocent, like he claims? Or is he crossing the line?
Where does it stop?
Sometimes there's no real way to know, so your mind wanders and strikes fear in your heart.
Fortunately, you can restore your confidence, get the respect you deserve and preserve the passion, all at the same time.
Read More

›