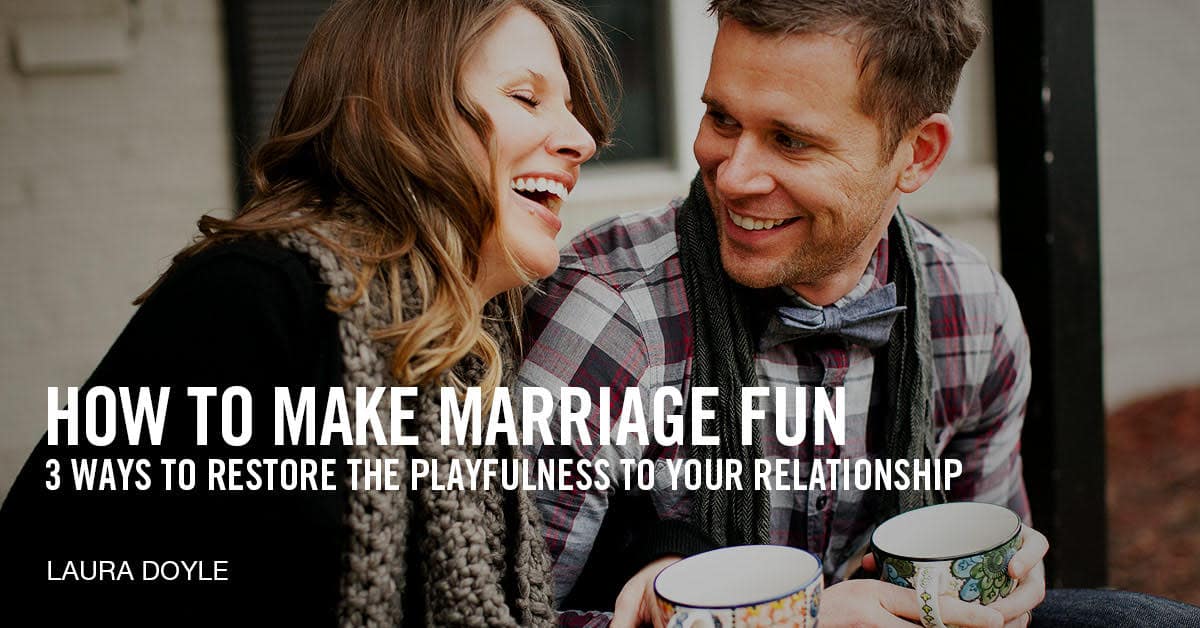 How to Make Marriage Fun
3 Ways to Restore Playfulness to Your Relationship
Remember when you first fell in love and you laughed together all the time?
You two were so silly back then!
It was so much fun to be together that you decided to become permanent partners in crime. Your relationship felt so light it filled you with hope and optimism.
So how did it get to be this heavy?
It could have been the pressures of the mad rush to get to work, pick up the kids, get the mortgage paid and the laundry folded. You aren't alone!
Feeling overwhelmed is decidedly unfun. So is wondering if you picked the right partner to begin with. Either one can make your marriage tedious.
Fortunately, it doesn't have to be drudgery.
Read More

›