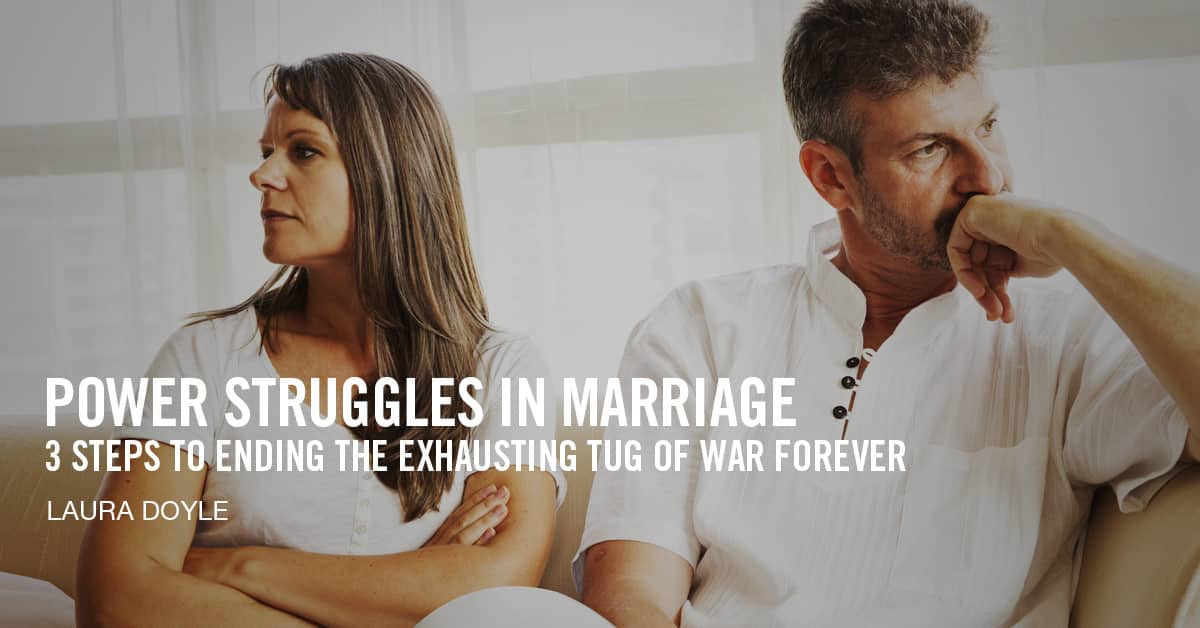 Power Struggles in Marriage
3 Steps to End the Exhausting Tug of War Forever
When every negotiation at your house feels like a battle, you waste a lot of energy.
Whether it's about how to handle a baby who won't sleep, a budget that doesn't add up, or a growing mess in the house, it takes a lot longer to accomplish things when you have to debate and argue about them first.
Instead of feeling light and energized, you're already tired before breakfast when you've had a back and forth about who should drive the kids, walk the dog or stop spending so much.
You just want to be logical and do what makes sense to solve the problem, but your husband doesn't see it the same way, or he won't talk about it or do things the way you need them done.
This is not teamwork–this is an endless argument, most of it petty. But how do you stop the tug of war when nothing you say seems to make any difference?

Read More

›