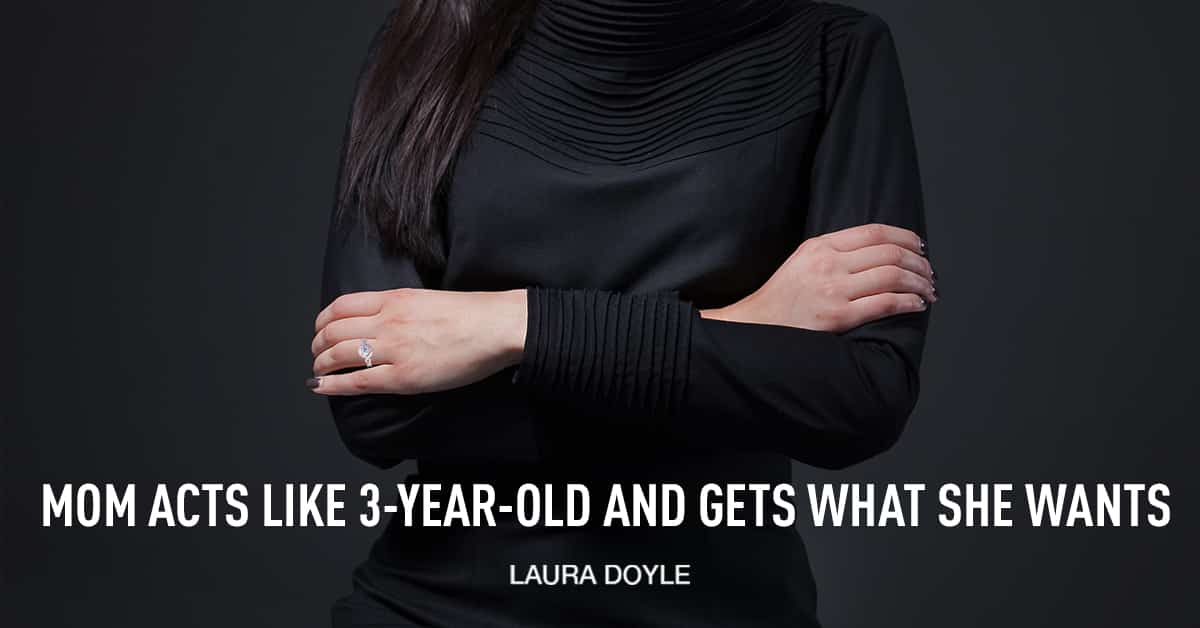 Mom Acts Like 3-Year-Old and Gets What She Wants
By Stefanie Herron, Laura Doyle Certified Coach
I love eavesdropping on my three year old and his cousin. She's four, so naturally, she assumes a position of superiority. Here's one of their conversations:
4 year old: "You have to do whatever I say, okay?"
3 year old: "But I don't want to!"
[Copious screaming ensues.]
I don't blame him. That's exactly how I feel when someone tells me what to do.
For example, my mother innocently suggested that I drive safely as I was leaving the house with my toddler. Now, I didn't take to the streets like Evel Knievel, but I did notice a little demon prodding me to drive however I darn well pleased.
Read More

›