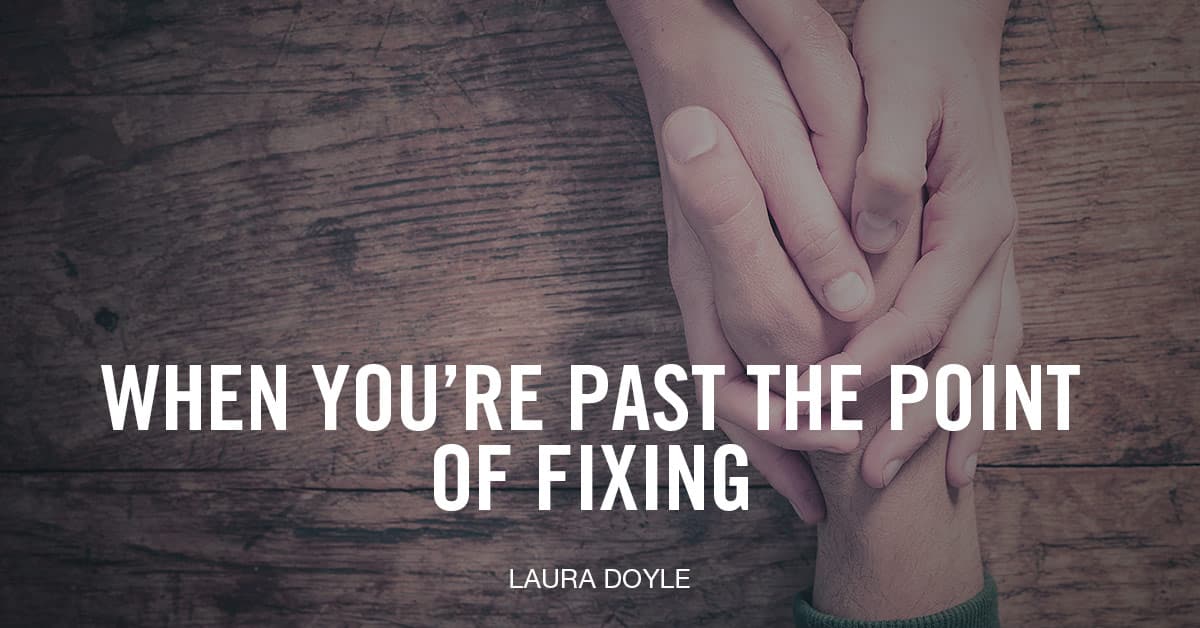 When You're Past the Point of Fixing
The Truth About Your Breaking Point
I've had the privilege of sitting down with lots of women over the years and hearing their stories.
While I love learning who they are, where they're from, and what's going on in their life and relationship–the truth is I often meet them when they think they're past the point of fixing. I'm often the last stop.

"I think it's over."
"There's too much damage."
"I don't know how to fix this."
"I don't know how to fix ME."
The best part of what I do is getting to share good news: That this is just the breakdown before the breakthrough.
Read More

›