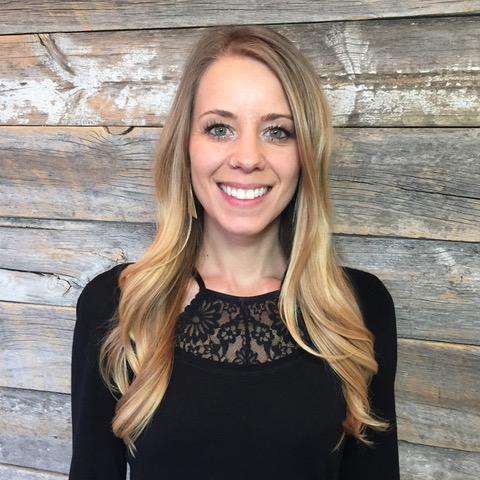 Rebecca
Laura Doyle Certified Relationship Coach
Rebecca's Surrendering Story
Finding My Way Back to Love
At the age of 20, I met my husband to be. He was charming, a true gentleman, and he had such a beautiful heart. I fell in love with him quickly, and within the next year we were married. I was so happy to be a wife and full of anticipation about the life we would create together. However, our marital bliss didn't last for long.
Life seemed to have dealt us an unfair hand, and we found ourselves drowning beneath the weight of it. Two weeks before our wedding, my mother had a massive stroke that left her with severe aphasia. The next year, my parents divorced. I soon found myself responsible for taking care of my mother, helping my two sisters finish high school, and mediating between my parents. To top that off, we had tons of debt from college loans, pressure to succeed at our new careers, a couple moves, and all the baggage from our pasts. We were up a creek with no paddle, and I began to feel incredibly helpless and sad. The only way to numb the pain was to control anything and everything that I could.
This unfortunately included my husband. I loved the man I had married dearly, but he just couldn't seem to do anything right. I felt like I needed so much more from him than what he was able to give. I dealt with this frustration by criticizing how he spent his time, his ways of helping around the house, and even what time he went to bed.
What I saw as "helpful" suggestions began to create a disconnect between us. My husband was spending more and more time away from me, and I could sense that he was becoming weary of what seemed to be a hopeless marriage. No matter how hard we tried, we couldn't find our way back to each other. I became desperate. I read as many books as I could on relationships, took him to marriage counseling, and even sought help from the leaders in our church. Nothing seemed to help. The rift between us only grew deeper.
A couple months before our seventh anniversary, I experienced a deep betrayal that left my heart in a million pieces. I couldn't make sense of what had happened, but I knew that somehow I had played a part in it. A few days later, I came across the verses 1 Corinthians 13:4-7. I had heard these words a million times, but for some reason, they sounded different this time: "Love is patient, love is kind, love is slow to anger, love believes the best, love always trusts…" I had to stop and ask myself, "Do I love like this"? The answer was no and to be honest, I didn't know how. I prayed for direction and guidance.
My prayers were quickly answered within the pages of a book now called The Empowered Wife, which had been given to me by one of my dearest friends. At first, the book was hard to read. It all felt so backwards to me. At the same time, reading this book was a huge relief. I could see myself on every page, and I didn't feel so alone anymore. I immediately put the Six Intimacy Skills™ to the test. Every day, I fought past all the doubts in my head, and I began to truly trust and respect my husband.
He slowly started to transform before my eyes. Every time I said "I trust you" or "whatever you think," he became more confident. He even decided to change careers! This was something that he had always desired to do but didn't feel he had the ability or the support from me to be successful. And he wasn't the only person who changed—I did too! I became the loving, respectful woman I had always wanted to be. I began to feel good about myself and my choices. I learned how to identify my true desires. I was able to share with my husband how I wanted to work less, get away more in the winter, and start a family in a way that inspired him to make all of these realities in my life!
Looking back over the years, my "helpful" suggestions and constant lack of trust in my husband sent the message that he wasn't good enough, smart enough, or capable. Trust and respect were the missing ingredients in our relationship. This was our path back to love. Now our marriage is full of intimacy, peace, friendship and safety. It has become the one thing in my life that is easy. The best part of every day is coming home after work, knowing that the man who adores me more than anything in the world is behind that front door. As my husband likes to say, "We are living in a miracle!"
Laura and I want to help you rediscover the intimacy, passion and peace in your marriage. Click here to apply for your FREE Discovery call.