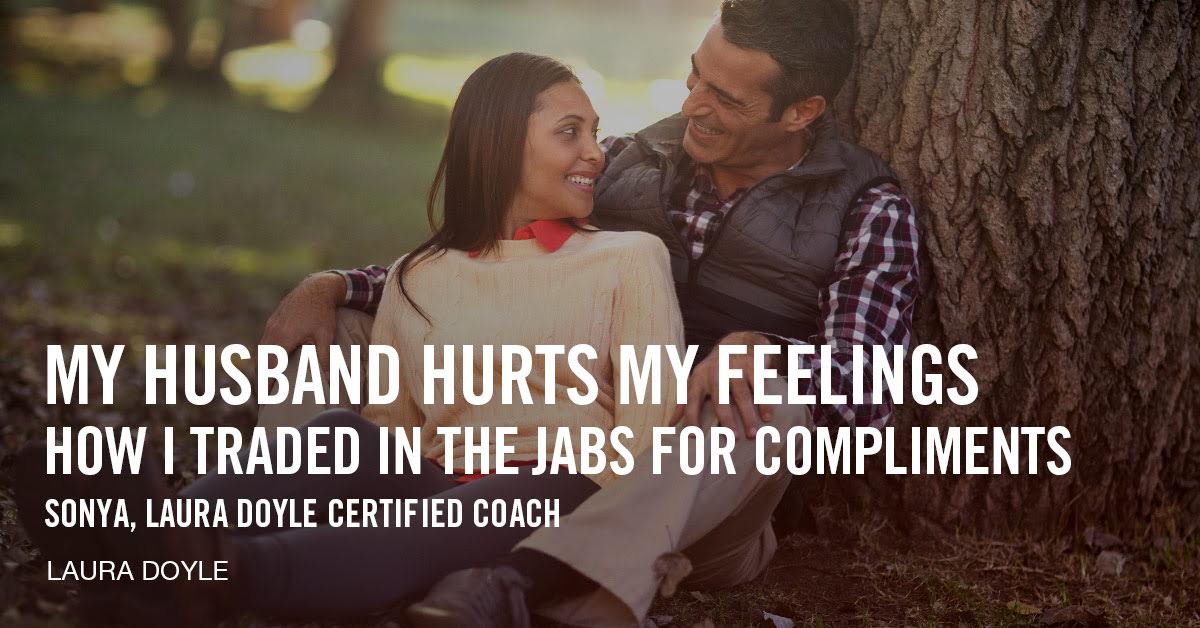 My Husband Hurts My Feelings
How I Traded in the Jabs for Compliments
Sonya, Laura Doyle Certified Coach

"The problem with you is…"
Ouch. I hate hearing words like that.
Is it bait, an insult, or a bad joke?
For years, I wallowed in hurt that felt so fresh I could tear up practically on demand thinking about how unloved and unappreciated I felt.
What do you do when a lot of the communication toward you feels negative?
I had no idea until
Read More

›