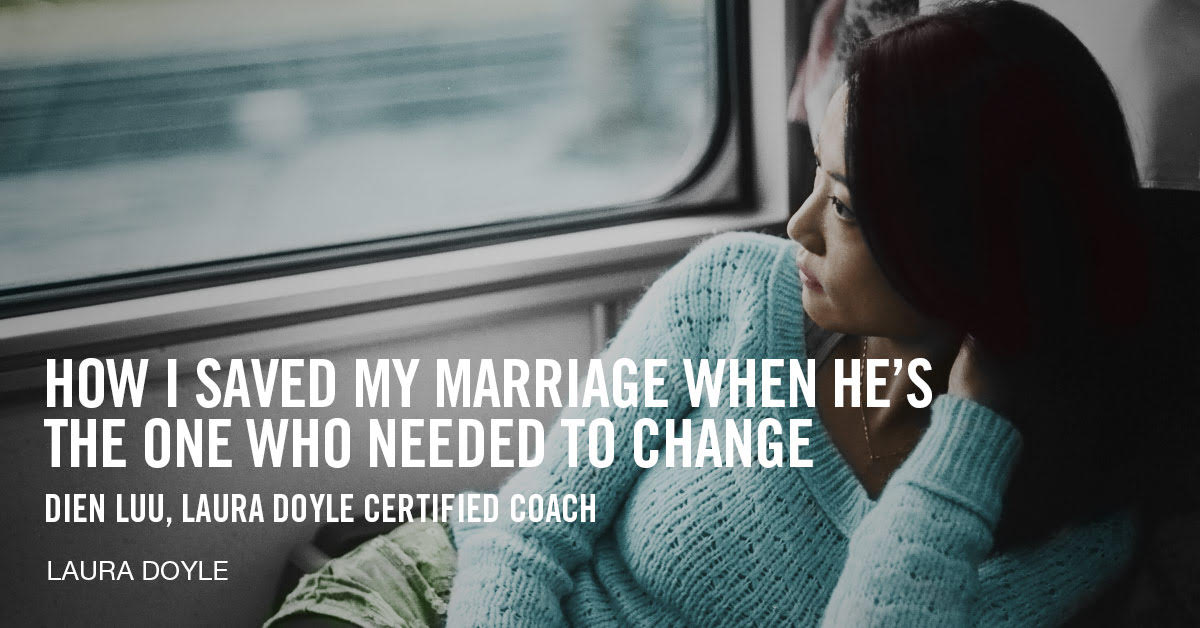 How I Saved My Marriage when He's the One who Needed to Change
Dien Luu, Laura Doyle Certified Coach

It was actually my husband who first read The Surrendered Wife.
He said he thought it would help our relationship if I considered some of the ideas. I looked at the title, and I was so angry.
How dare he blame this on me!
I really thought that I was doing everything right. If only he would change, our life would be happier.
After moving to England, I often told him, "I gave up my life in Canada to be here with you. At least you could make an effort!" I was honest and blunt about my feelings, to the point of rudeness. But the more I told him how to be a good husband, the more distant he became.
Here's what I didn't know about how to have a peaceful, intimate marriage.
Click To Tweet
Read More

›