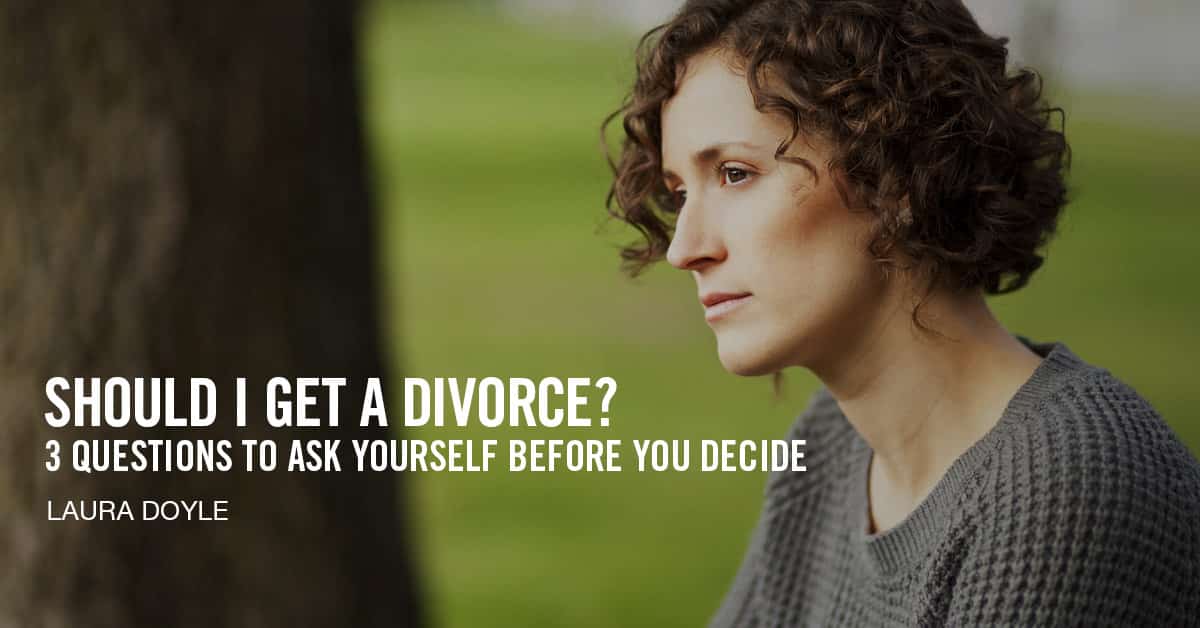 Should I Get a Divorce?
3 Questions to Ask Yourself Before You Decide
Ending your marriage is a huge decision, and since you're reading this article, clearly you're not taking it lightly. It's probably weighed heavily on you for a long time, which is so tiring.
Nobody considers divorce unless they're really hurting and hopeless that things will get better.
You'd like answers. What's the best path? Which choice will make you happier in the long run?
No expert can tell you what's right for you. Only you know if it's best for you to end your marriage.
But that doesn't mean you need to make such a big decision all alone.
They'll help you get clarity–and maybe even find the wisdom you need at such a tough time in your life.
Read More

›