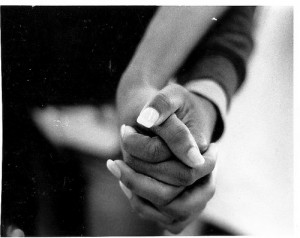 This is a recording of Tuesday's teleconference. The topic was What Women with Lifelong Romance do that Other Women Don't, but it ended up being a lot of embarrassing stories of things I did in my relationship before I knew any better. Just click on the title below to start listening.
What Women with Lifelong Romance do that other Women Don't
In this teleconference I offer special bonuses if you sign up for the Lifelong Romance Mastery Retreat, but only if you sign up by Friday. As always, I appreciate hearing your comments, even if it's just to say, "I can't believe you did those things, Laura!"
I know, I know.
---
Hi! I'm Laura.
I was the perfect wife–until I actually got married. When I tried to tell my husband how to be more romantic, more ambitious, and tidier, he avoided me. I dragged him to marriage counseling and nearly divorced him. I then started talking to women who had what I wanted in their marriages and that's when I got my miracle. The man who wooed me returned.
I wrote a few books about what I learned and accidentally started a worldwide movement of women who practice The Six Intimacy Skills™ that lead to having amazing, vibrant relationships. The thing I'm most proud of is my playful, passionate relationship with my hilarious husband John–who has been dressing himself since before I was born.