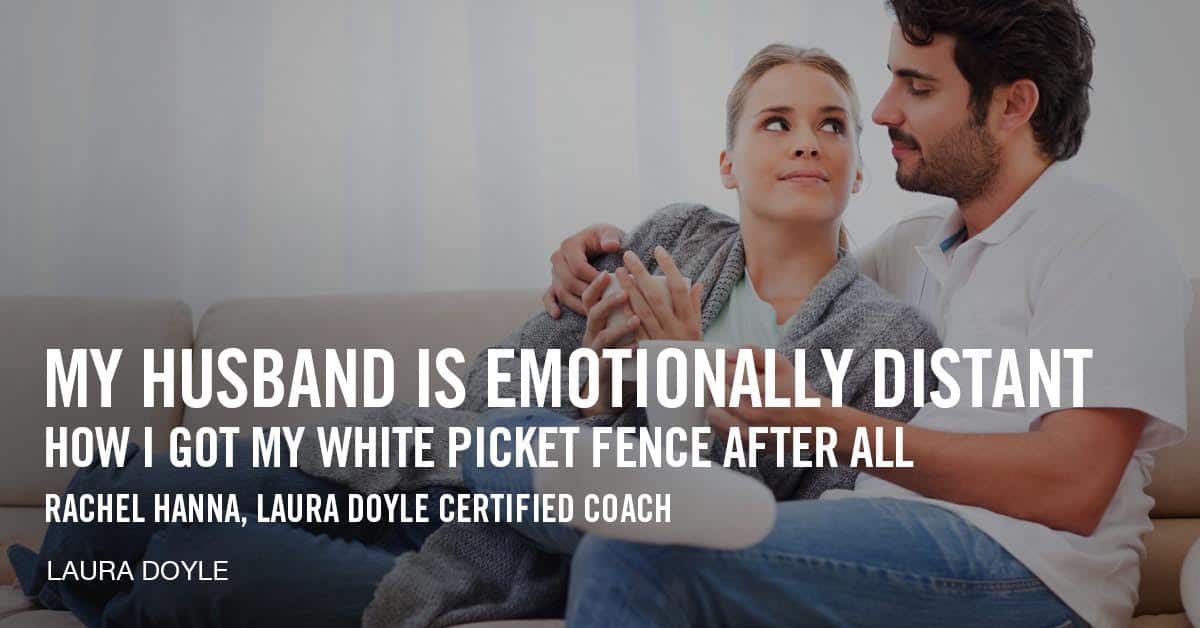 My Husband Is Emotionally Distant
How I Got My White Picket Fence After All
Rachel Hanna, Laura Doyle Certified Coach
All of my life, I had my eye on the prize: being married to my one true soulmate.
I imagined us laughing together on the couch and gazing into each other's eyes, deeply in love. I imagined a love of such closeness and comfort that we could have a blast together at the grocery store. I also imagined accomplishing big dreams together–white picket fence and all.
I yearned and prayed my heart out to meet him, a focused mission I made my top priority as I became a young woman.
Then I met him, and I knew right away.
He was sensitive, gentle, brilliant, and shared the same dreams as me. From the time we met, he felt familiar and comfortable, like a brother, and also the man I knew I would forever love more and more deeply.
When we got married, I naively said we would be different from other couples. I expected smooth sailing from day one because we were gentle souls aimed for kindness and sweetness towards each other.
Despite that good foundation, within a few weeks the challenges began.
He had taken a job with long, late hours, which didn't match my vision of the evenings we would spend together as newlyweds. I complained, telling him it was wrong to work so late when we were newly married since we should be cuddling and laughing all evening, as true soulmates do.
It wasn't long before he was withdrawn and distant.
Read More

›