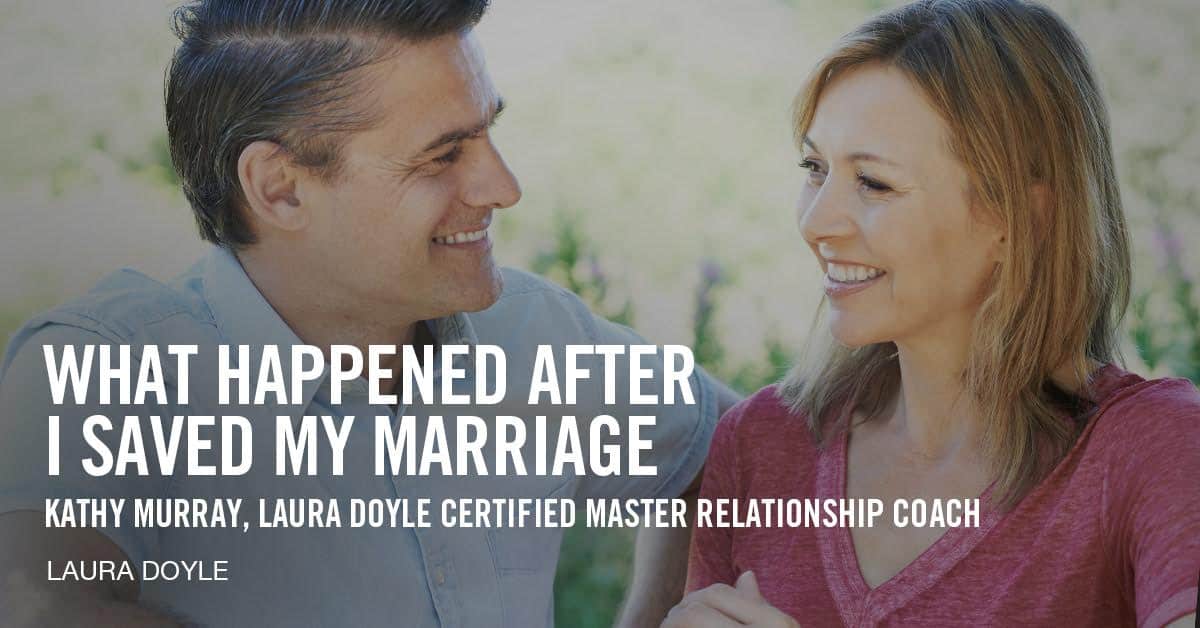 What Happened After I Saved My Marriage
Kathy Murray, Laura Doyle Certified Master Relationship Coach
Before I learned about the 6 Intimacy SkillsTM, my marriage was headed for divorce.
I blamed my husband for everything, never taking responsibility for my own happiness or cleaning up my side of the street, dismissing my own acts of rage and disrespect. I was controlling, critical and lacked self-care.
I didn't like who I had become, and obviously he didn't either.
My husband often resorted to watching TV and snuggling with our pets as I'd rage at him for ignoring my needs. I was unhappy and criticized his choices, such as how he parented. I'd cry, fight, yell and pout to get my way. There were cold wars for days, sometimes weeks.
I had a lot to learn.
Trouble was, I didn't know any of that. What I did know was that my husband was no longer attracted to me and that I needed help. So after reading the book The Surrendered Wife, I emailed Laura Doyle and begged her to help me save my marriage.
That was in 2001, and I've never left her side.
One of the first things I learned was that the Intimacy Skills empower me to be a more dignified woman, wife and mother. They're not really about changing my husband, although he responded to me much more affectionately after I started practicing them.
As much as I welcomed these changes, they weren't all smooth sailing.
Read More

›