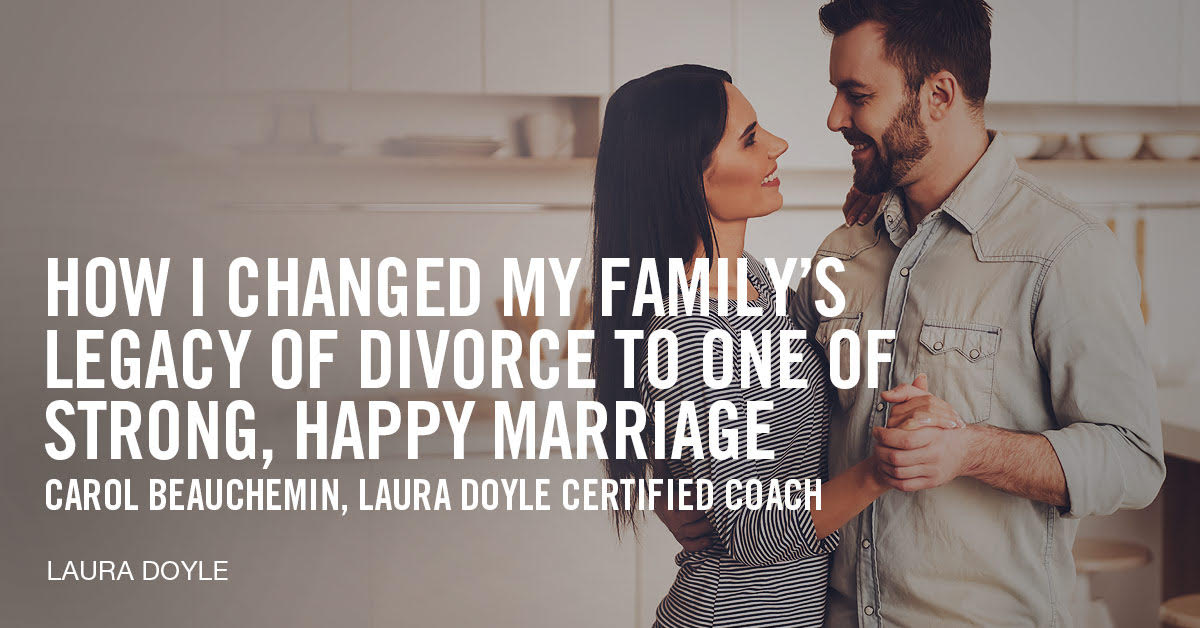 How I Changed My Family's Legacy of Divorce to One of Strong, Happy Marriage
Carol Beauchemin, Laura Doyle Certified Coach

I come from generations of divorce. It seemed that was to be the destiny of my 26-year marriage as well.
Raising three children, self-employment, financial challenges and stress all put tremendous pressure on my husband and me, and our relationship was beaten down.
I resented the lack of partnership from him and felt very alone raising our children. The economy drop hurt our finances severely, and my fears consumed me—something he didn't know how to handle.
When I expressed my fear, he heard only criticism and we were off to the races, not understanding one another on any level. I tried to fix things, but my control hurt our marriage and pushed him away. I lacked the tools to navigate these marital challenges.
Read More

›