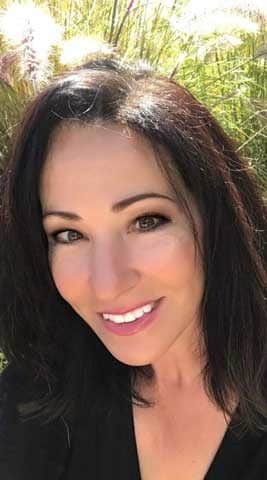 Jamie
Laura Doyle Relationship Coach
I Love Being the Expert on My Life
Have you ever felt so betrayed, hurt, and confused that you didn't know who you were anymore?
Have you ever felt so broken and lost that you didn't know what to do or whether you could ever be happy again?
I was in a dark place like this when I first heard of Laura Doyle and her 6 Intimacy Skills™.
But it hadn't always been that way. I was used to feeling secure in my husband's love. We had our ups and downs, but we were best friends. We shared exciting adventures and were also successful business partners. Our marriage seemed more intimate than ever as our 25th anniversary approached.
That all changed very quickly, with a series of traumatic events. Feeling burnt out and wanting a new beginning, we sold our home and business.
Shortly after that, my mom was diagnosed with stage-four cancer. We were able to spend a lot of time with her, but watching her die was devastating. And it was painful to see the tensions in the family over how her estate was left. It felt like I lost my entire family, and we also lost our beloved pet shortly after.
Before my mom's death, we had bought the family home on the coast of Maine. It desperately needed to be restored, a wonderful project we were eager to tackle, as we thought it would become the family gathering place. However, without the money we were promised and with such bitterness in the family, it became a nightmare.
It seemed my world had blown up. The stress was intense. I was so exhausted I could barely function.
My husband was really affected, and his behavior changed too. I didn't understand what was happening with him. I just knew he wasn't home as much anymore. I didn't like it. I felt abandoned.
I found a marriage counselor, and we both went. She offered us a few things that helped, but overall, things got worse. Much worse.
I was betrayed in ways I'd never imagined possible by this man who had loved me so dearly.
My emotions were all over the place. I'd switch from feeling hurt and devastated to boiling over with anger. I'd even feel compassion when I remembered that he was having a tough time too.
I'd try to understand him, help him, and ultimately fix him. I figured that way I could be happy again.
I was just trying to be helpful, even when I'd rage. I would do whatever it took to open his eyes! But I now know that I was trying to control him. And that I wasn't taking responsibility for my own happiness. Being filled with negative thoughts and feelings was bringing me even more pain.
Finding Laura and the Intimacy Skills was exactly what I needed. I was shocked that I could get in touch with myself again so quickly.
I was shocked I could have hope again.
One of the first things I learned that helped switch things up was knowing that I am the expert on my own life. It was exactly what I needed to hear. I always thought someone else knew better than me and could give me the answers.
And I loved Laura's invitation to experiment with the Skills. I could do that! If it worked, great; if not, oh, well. So I rolled up my sleeves and experimented like crazy.
The results were amazing.
My outlook immediately improved when I started to practice self-care. I got in touch with my desires again and found things that made me happy. I was smiling more.
I also learned how important it is to relinquish control and that allowing my husband to find his own way was really a way to show respect. I saw how gratitude changed my negative thinking and brought me more of what I desired.
I had gotten to the point that I was labeling my husband as a liar, a loser, a hypocrite, and I was convinced our marriage had become a sham. That's what I thought all the evidence showed.
But when I heard Laura explain the power of gratitude, I decided to experiment. She described it as the most powerful Skill of all, with a one-two punch: It can change the way we see people and how people treat us.
I chose to see my husband with eyes of gratitude and switch the labels to positive ones. I started calling him my faithful and loyal husband, even though it felt like a lie. I called him kind, generous, caring, and thoughtful. I thanked him for every little thing and worked hard to break my habit of making negative comments.
And guess what? He stepped up!
As I replaced negative comments and name calling with kind and respectful words, so did he! I was deliberately smiling more often. So was he! I started receiving more compliments and being thanked for all I contributed. He didn't want to leave my side. We were laughing together more and being playful again.
Was I really so powerful? My experiments told me yes! There is no doubt in my mind that what we focus on expands.
I came out of the old dark, scary place. I started to heal. I felt alive again. I became empowered!
Today my marriage feels safe, secure, and intimate. I know who I am again. And I have my best friend back. I never imagined I could feel this kind of happiness again or that my husband would be drawn to me like a magnet.
I have no doubt about the power of the 6 Intimacy Skills. I am so grateful to Laura Doyle and the wonderful community of empowered women who have been drawn to her.
It is possible to create a ridiculously happy life, even after betrayal and despair. And I would love to share what I've learned with other women!
Laura and I want to help you rediscover the intimacy, passion and peace in your marriage. Click here to apply for your FREE Discovery call.