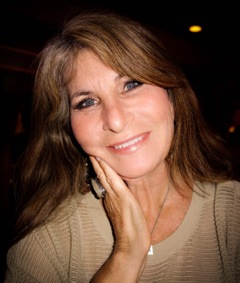 Mari-Jean
Laura Doyle Certified Relationship Coach
My Husband Abandoned Me Then Became the Man of My Dreams
I have always believed in marriage.
I just couldn't make it work.
First married for two years at 18 and again at 35, this time for only a year, I could not figure out how to be in love for very long.
In 2003, at age 53, I found myself falling in love once again, this time with Clark, a confirmed bachelor who had dated a number of women I knew. Ever optimistic, we married in 2004.
It didn't take long for things to fall apart.
Although we married in November, Clark didn't move in with me until after January. I would spend night after night by myself in my house, a new bride alone in her bed.
I was ashamed to tell my friends that my husband preferred the short commute from his old home to his office rather than making the drive to be with me at night. I felt angry and neglected.
I was determined to write a better ending to the story.
Here's how I made my marriage passionate even after my husband abandoned me.
Hard work and ambition were never a problem. Balancing the demands of single parenting, a growing son and a growing career, I rose from insurance salesperson to stockbroker to senior VP at a major corporation until opening my own firm in the late '90s.
I kept my sense of humor and perspective by indulging in my interests in the outdoors, real estate, friends and family.
My mother used to tease that she always knew I was in love because I'd stop exercising and gain weight. I thought being in love meant that I had to do everything I could to make my partner happy, even if that meant neglecting my own needs.
I was well down that path very early in my marriage to Clark.
His answer to our problems was to get a job working in a war zone in Afghanistan, where he stayed for 2 ½ years. Eventually he came home and we moved to a town 300 miles away for his new job.
Soon, all I felt was anger, betrayal, abandonment and uselessness. He shot down any ideas I had for things I thought would be fun, refused to go out to restaurants, ignored my sexual advances, and just spent night after night in his office with the door closed.
I was googling divorce attorneys and came across an interview with Laura Doyle.
Some of her ideas made sense to me. They were certainly different from all the advice everyone else offered, so I bought that little book: The Surrendered Wife. I read it cover to cover.
I loved the promise that I could be in a fully committed relationship without giving up the me part of me. But I never believed that this relationship would be possible with the husband I had because, obviously, we were different from all the other people she wrote about.
I simply knew that my husband was impossible and would never change.
Okay, so some of Laura's ideas began to make a difference in my life and my level of happiness, but my plan was still to get myself together, leave this marriage, finally find myself a great guy and live happily ever after.
I enrolled in Relationship Coach Training just because I needed to do something. Little did I know the blind spots it would reveal in a few short months.
I could see that my offers of help were methods of control. I would "help" him pick out clothes for work. I would explain how to approach his boss. I even told him–I mean helped him understand–how to leave a phone message for his sister!
So I started biting my tongue.
I really believed that my husband would miss hearing my opinion about how to do things better or more efficiently. He didn't. What he did do was start talking to me more, telling me the whole story instead of the tiny snippets that used to drive me crazy.
I thought that without my constant reminders about what he needed to do at work, he would fall behind. He didn't. He was promoted.
I thought that if I spent too much time on self-care, he would resent it. He didn't. He began cutting things out of the paper that he thought I would like to do.
I thought that if I showed I was frightened, he would lose respect for me. He didn't. He stepped up and made adjustments, even making more money, so I wouldn't be scared.
I'd always hated how dark the front of the house was at night. He loved how natural the darkness looked because we were in the country. I told him I was scared to come home at night and walk to the door in the dark. He installed lovely directed lighting that eased my fears and maintained the beauty of the country night.
I always thought that if I was happy with those awful presents he gave me, like complicated computer programs so far over my head that opening the box was a challenge, I would be consigned to getting awful presents for the rest of my life. Also not true. He became more confident and started hitting home runs.
He's still a gadget-obsessed techno freak, but I don't mind. I just received my first iPhone. And, when I was heading to the cold North recently, he bought me a beautiful warm (and, yes, high-tech fabric) coat. I LOVE it!
Surrendering became my way of life, and its positive effects spread to my relationships with family and friends. Life got better and sweeter; I was again falling in love with my life.
And the best surprise of all? I am living with the man of my dreams–who was standing right there in the kitchen all along.
As for me, I'm in a totally committed, passionate relationship, and I haven't had to give up anything except my bad habits.
If using the 6 Intimacy Skills™ could make this happen for me, I know it can happen for you too!
Laura and I want to help you rediscover the intimacy, passion and peace in your marriage. Click here to apply for your FREE Discovery call.