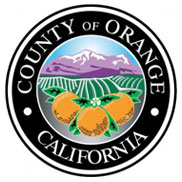 Why Marriage Coaching is More Effective than Marriage Counseling
Orange County is well known for its alternative ways of doing things. Whether it's the organic food we eat or the hybrid cars we drive, we are always pioneering new ways to improve our quality of our life. When my husband and I went to marriage counseling in the early years of our marriage, I was surprised to learn that Orange County marriage counselors are far from pioneering. I want to share with you my experiences with marriage counseling and teach you how marriage coaching is far more effective.
Walking into marriage counseling I had just one goal, and that was to have the marriage counselor get my husband to understand that he needed to change. It never occurred to me that possibly I was the one who needed to change. I was convinced our problems were all because of him.
So off to marriage counseling we went, which was expensive. Orange County marriage counseling is not for couples living on a tight budget. The marriage counselor suggested we have three sessions each week—one together and one each individually. Desperate to not be miserable anymore, we agreed.
My husband wasn't too excited about marriage counseling, but he went along to make me happy. The marriage counselor encouraged us to talk about our concerns, which meant we were complaining about the other person each week. The more we focused on each other's shortcomings, the more glaring they became. We also dwelled on the past, repeated talking about injuries we had from childhood.
Year after year very little improved in our marriage, but I hoped that eventually, because we were working so hard and doing everything we could, our marriage would improve. After all, we were going to marriage counseling. Everyone knows that's what you're supposed to do if you want to save your marriage, right?
Marriage counseling statistics tell a different story though. Most people who go to marriage counseling get divorced, so it's more often the last rites than the path to happily-ever-after. Now I recognize that of all the ways I tried to control my husband, marriage counseling was the most expensive.
Fortunately, I discovered something far more effective than marriage counseling for restoring the intimacy, passion and peace that my husband and I enjoy now. The principles of intimacy that I learned worked right away and not only saved us from getting divorced all those years ago, applying these principles has resulted in us having a great relationship after 25 years of marriage. And we haven't been to a single marriage counseling session in over fifteen years.
Today I help other women who are struggling like I was by providing marriage coaching—NOT marriage counseling. The advantages of marriage coaching over marriage counseling are that coaching restores relationships very quickly—in as little as two weeks in most cases. True, we don't spend months talking about childhood or complaining about our spouses, but then again, that doesn't produce the desired results of emotional connection, tenderness and true partnership. Marriage coaching is focused on taking specific actions that restore the relationship to the way it was when you first started dating—when you respected him and he adored you.
The trick is getting support that isn't just the same old status-quo advice, which clearly isn't working (as evidenced by the high divorce rate). If you want your marriage to work, to be really successful, to be like it was when you first met, get my free roadmap here.
Learn more about Relationship Coaching and Marriage Coaching in your Orange County area.
Orange County
Aliso Viejo
Anaheim
Brea
Buena Park
Costa Mesa
Cypress
Dana Point
Fountain Valley
Fullerton
Garden Grove
Huntington Beach
La Habra
La Palma
Laguna Beach
Laguna Hills
Laguna Niguel
Laguna Woods
Lake Forest
Los Alamitos
Mission Viejo
Orange
Placentia
Rancho Santa Margarita
San Clemente
San Juan Capistrano
Santa Ana
Seal Beach
Stanton
Tustin
Villa Park
Westminster
Yorba Linda