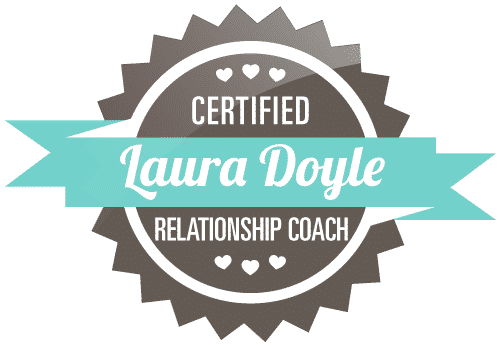 Become A Relationship Coach
"Where Miracles Not Only Happen, But They Happen All the Time." — Thomas Wolfe
Submit your interest form here to become a Relationship Coach and explore the opportunity further in a discovery session.
Become a Laura Doyle Certified Relationship Coach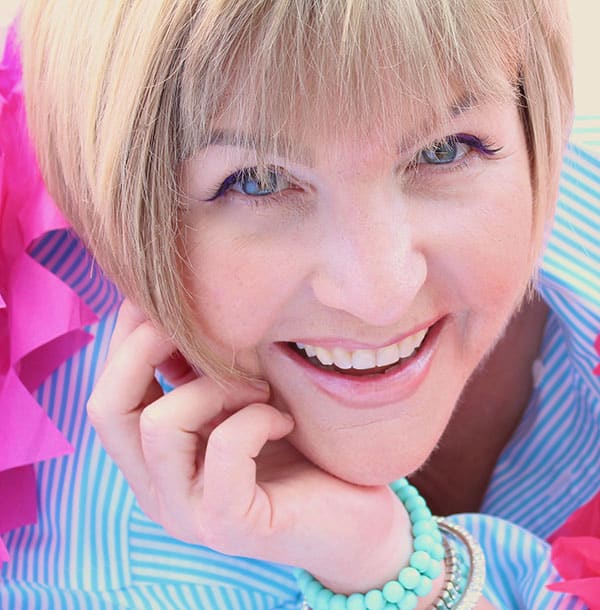 Do you get a thrill from seeing a broken marriage begin to heal? Or from seeing a single woman finding the courage to risk her heart and discover an amazing man? Would being on a mission to end world divorce inspire you? Does seeing a woman start to honor her feminine gifts give you chills?
Then Relationship Coach Training could be the bridge to living in your purpose.
In this training, my senior coaches and I teach you the skills you need to become an outstanding relationship coach who can help your clients create the intimate, passionate, peaceful relationship they crave. But when you finish coach training with me, you'll have something even more valuable: The habits that lead to a magical relationship with a man. I know of no better way to give yourself those habits than to teach them to others.
Hearing yourself sharing the principles of intimacy with other women changes you for the better. It reinforces your commitment to being respectful and practicing good self-care to make yourself happy. It inspires you to be receptive and relinquish control. It reminds you to be grateful and vulnerable like never before. It reminds you that you are the Goddess of Fun and Light. As a result, trained Relationship Coaches float through life knowing that they are cherished, adored, protected, desired and loved.
Is Relationship Coach Training for You?
Coach Training is for you if:
You want to go deeper with the principles of intimacy in your own life and relationship, or you want to attract the man who's right for you.
You've read The Surrendered Wife, The Surrendered Single , First, Kill All the Marriage Counselors or Things Will Get as Good as You Can Stand and experienced an awakening that you want to pass on to other women.
You're in job transition and looking to finally do your thing. For example, you're a stay-at-home mom who wants to coach while your kids are in school, or you're a professional counselor who wants to add powerful coaching tools to your repertoire. Maybe you're already a coach and you want to only work with women and have an impact on saving marriages or helping singles attract and marry the man that's right for her.
Maybe you're already handing out copies of my books left and right. Maybe you're already that person whose friends look to you for advice. Maybe you already know this is what you're meant to do. That's how it was with me too—I just knew. If that's the case, what are you waiting for?
If you're still on the fence, read on and keep asking yourself, "How do I feel? What do I want?" Trust that your desires are your marching orders. Desire is the seat of feminine power.
What Only Relationship Coaches Know

First we show you the tools that hundreds of thousands of women all over the world in 16 languages have used to restore their relationships or create the romance they've always wanted. Then we show you how to impart them to other women. These tools have been used in the trenches with real women in real relationships since 2001, so we know they work.
But it's not enough to just have great information for people. We're also going to give you the tools to be successful.
From there, you'll decide how many coaching clients fits for you. It may mean adding relationship coaching to your existing employment, or taking a few clients a month for fun and a little extra income. Or maybe you want to make this a full-time business and turn it into a six-figure income.
You may be motivated to take this training solely for personal development. It is the most comprehensive program available for learning the principles of intimacy. You may have a vision to only teach wives or singles, or divorcees, or the women in your place of worship, or your mom's group or military wives. Maybe you want to only coach women in Mexico, The Netherlands or Hong Kong or Australia. There's such a need for all of that!
Either way, you'll find yourself in a community of amazing, like-minded coaches, dedicated to helping each other and our clients. This is a courageous, generous, insightful bunch of women who are attracted to this program.
Class Logistics:
Our trainings are run via tele course (telephone conference service) and an online forum. This is good news for you, because it means you can join in the training from anywhere in the world! All you need is a phone, a computer, and Internet access.
The Intimacy Coach Training by Laura Doyle Connect is run entirely by Laura Doyle and her Senior Coaches who live all across the United States and the world. My senior coaches are coaches who also run their own coaching businesses. They know what it means to be a practicing coach! You'll learn all of the coaching tools and concepts by watching ridiculously fun videos Laura created for you, and then you'll join Laura live on the phone for question and answer classes around these concepts. You'll have eight live classes with Laura during module one of the training.
The curriculum is based on Laura's work, which includes all of her books, and her coaching methods.
Her books include The Surrendered Wife, The Surrendered Single, Things Will Get as Good as You Can Stand and her newest book First, Kill All the Marriage Counselors.
You'll want to read a little about her philosophy to see if they feel right to you before you embark on this training journey. You can check out her blog here: http://lauradoyle.org/category/blog
Each coach training has 3 modules with a maximum of 16 seats available. We run one course at a time at 9AM pacific time on Tuesday mornings. You will share the online learning forum with all training participants. You will also work with a partner coach throughout the course getting individualized support and feedback during your coaching practicum. (Important Note: These partner coaching calls are significant and as important to your coach training program as the live calls with Laura and her Senior Coaches as are the reading assignment, video modules, volunteer client hours and other homework.)
The training is open to a maximum of 16 students per session. Most classes sell out weeks in advance, so if you're ready, submit your interest form above and schedule your discovery session today!
All classes are held over the phone and Internet and are recorded and downloadable so you'll have your own resource library on your computer by the end of the training.
Classes are at the same time each week throughout the training with occasional breaks for holidays. The next class starts on Tuesday, June 21, 2016 at Noon Eastern Time/9 a.m. Pacific Time.
All training calls are toll-calls, so long-distance charges may apply. For international callers, charges are determined by your local provider. We invite you to try Skype or Google Voice to minimize your cost.
The five-month Relationship Coach Training includes the following classes:
Six Principles of Intimacy taught by Laura Doyle
(Eight 90-minute classes)
I will teach you the powerful tools for creating an intimate, passionate, peaceful, playful relationship. I'll demonstrate the tools, answer questions and do some coaching with course participants.
Week 1: Self-care–The Indispensable First Step to Intimacy
Week 2: Gain More Power by Giving Up Control
Week 3: The Feminine Art of Receiving Graciously
Week 4: How to Inspire a Man by Respecting Him
Week 5: Change Your Perception, Change Your Life with Gratitude
Week 6: The One Most Critical Ingredient for Intimacy
Week 7: The Feminine Approach to Sex
Week 8: How to Have Financial Intimacy
Secrets of the World's Greatest Coaches Practicum, Taught by a Senior Coach (Eight 90-minute classes)
These practicum classes are where you practice and master the skills and tools. Your instructor will demonstrate tools and give you real-time feedback and support as you give them a go. We work in small groups so everyone has a chance to practice and receive personalized feedback. My instructors pride themselves on creating a supportive environment for you to flex your coaching muscles.
How to Be a Successful Coach, Taught by a Senior Coach (Five 90-minute classes)
My senior coaches are geniuses at helping you be a successful Coach—they helped me become successful. You'll learn everything from how to get organized, share your story, and attract clients and how to lead workshops in your community.
Week 1: Continued practice with the intimacy skills and overview of what it means to be a Laura Doyle Certified Relationship Coach
Week 2: Getting you prepared to accept and receive clients
Week 3: Gaining the confidence and know how to lead workshops, lead discovery sessions and coach one-on-one clients
Week 4: Learning how to share effectively
Week 5: Creating your story, and gathering testimonials
See the complete class schedule here.
If this is calling to you, submit your interest form at the top of this page and schedule a discovery call with one of my team members where she'll explore your vision and answer your questions.
After training, you have the option to become a Laura Doyle Certified Relationship Coach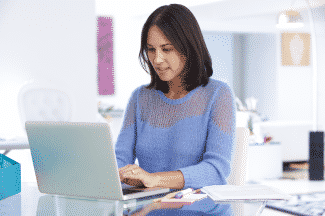 If you wish to become a Laura Doyle Certified Relationship Coach you must be in a committed relationship. During certification you will go through our certification process, which includes:
A written and oral exam
Submitting your Log of volunteer client hours
Submitting Partner Coaching and volunteer client testimonials
A final interview with Laura Doyle
The Certification process is designed to assess your coaching skills and test your knowledge of The Six Intimacy skills. Our coaches will be held to the highest standard and may require additional training if criteria for certification aren't met. Once you've completed the Certification process, you'll know that you are an effective Laura Doyle Relationship Coach—and so will we! Certification is optional and is not automatic or guaranteed.
Being in a committed relationship is a requirement to sit for certification. This is necessary and there are no exceptions because we know that if you apply the principles of intimacy, a romantic relationship will result. So even if you start out the training as a single woman, it's very likely that you will have changed your relationship status by the end of the training. That's the entire reason some people take the training.
Another ongoing requirement of coaching is membership in the Coach's Solution Private Facebook Group and Coaches Portal–a place to log on and get support for yourself or a challenging client.
Laura Doyle Coaching Certification
There is an additional fee for certification which is payable at the time you choose to become certified. There is a one year time limit on becoming certified after your training. If more than 12 months has passed since your coach training course ended, you may be required to attend additional training as the certification processes are subject to change and we want to ensure your success.
There are two Certification Categories to choose from:
Select Laura Doyle Certified Relationship Coaches are qualified to provide individual coaching through LDC Affiliate Programs, are eligible for referral clients from LDC and lead live LDC workshops with the back office support of LDC.**
All our coaches are also affiliates of LDC and may refer women to our virtual programs and earn commissions.
All coaches who are granted certification receive:
Licensing granting you exclusive permission to use The Six Intimacy Skills™
A Laura Doyle Certified Relationship Coach Seal.
The opportunity to coach referral clients from Laura Doyle Connect.
Publication of your Surrendering Story on one of Laura Doyle's web sites that also includes your photo and Certification Seal.
* 90 days free membership to the Coach's Solutions Forum.
** Marketing Materials, back office support, your own opt in and affiliate tracking links for workshops and following.
Special pricing for the Cherished for Life Retreat where we gather as coaches during a special Symposium dinner with Laura and her Senior Coaches
Ongoing support and training during Certified Coaches Calls
Membership in our exclusive and private Facebook Group
Membership in the Moderated Intimacy and Peace Forum for private LDC coaching clients and certified coaches
Yes, I want to become a Laura Doyle Relationship Coach and want to explore the opportunity by submitting my interest form!
What I've Learned About Ending World Divorce by Training Coaches
by Laura Doyle

FAQ:
Is Laura Doyle's Intimacy Coach Training ICF Certified?
We respect the ICF and some of Laura Doyle coaches are ICF members. However, there are no regulations on coaching or coaching requirements. The ICF is a trade organization that has set itself up to try and offer some regulation for coaches. We have looked into what it takes to become ICF certified and at this point feel it isn't something Laura Doyle Connect wants to move forward with. Laura's style is unique, and we wish to retain the flexibility to maintain that unique style.

How much is the Coach Training?
The investment for the five month training program is $6500 when you pay in full at the time you register. The investment should you want to make payments requires four payments of $2000 each. A $2000 deposit upon registration is required.
Do you have a refund policy?
Due to the fact the class is limited to only 10 women, once your seat is secured with your payment and you are registered, no portion of your payment is refundable.
How do I become certified?
After you finish Intimacy Coach Training, you can initiate the certification process:
• Requirement 1: Pay the certification fee of $750
• Requirement 2: 10 logged volunteer client hours.
(You can accrue these hours while in training.)
• Requirement 3: 21 logged weekly Partner Coaching Calls
• Requirement 4: Be in a committed relationship and demonstrate the intimacy skills have positively impacted that relationship.
• Requirement 5: Once you've met the above criteria, you will schedule your written exam with a Senior Relationship Coach and get feedback. Once you both feel like you thoroughly understand all the skills by passing the written exam, you will then schedule your oral exam with a Senior Relationship Coach and get feedback. Once you successfully complete both the written and oral exams you will be certified.

What are the benefits of certification?
• Laura Doyle Certified logo to place on your marketing materials.
• Access to the Laura Doyle Certified Coach Portal.
• Access to free continuing education classes.
• A certified coach listing on Laura Doyle's website.
• Permission through licensing to use all coaching tools and Intimacy Skills in live workshops and one on one private coaching.
• Being recognized with a well-known brand and New York Times bestselling author.
What if I miss a class?
All our classes are recorded and uploaded to your online learning site within 24 hours. Although your attendance will not affect your eligibility for certification, we have found that students who are consistently absent are often unprepared for certification.
Can I use my cell phone or Skype for classes?
You are welcome to try Skype, Google Voice, or your cell phone. Our conferencing service seems to work well with those connections. No matter how you connect, if we isolate your line as causing interference, we'll ask that you stay muted or try calling in again. Our training classes use a toll-free number for callers in the United States and Canada. International callers have found good luck and fair rates using Skype or Google Voice.
Are Laura's classes all taught consecutively?
Laura's classes are taught consecutively during module 1. We design the curriculum to allow you time to "deep practice" and integrate the core concepts, tools and skills throughout the entire five month course. Both modules two and three are taught by senior coaches and also incorporate the skills of module one.
How much homework will there be?
Homework varies but we recommend that you set aside three to four hours per week.

Is there any pre-work or anything I need to do prior to starting Laura's coach training program?
Yes. To prepare for the training, please purchase and read The Surrendered Wife and The Surrendered Single. You'll want to also read First, Kill All the Marriage Counselors. However, you can complete your reading during your training. These books are not included in your tuition fee, so you may borrow or purchase them at http://lauradoyle.org/store/the-books as needed.

Philosophy: How is Laura Doyle's Relationship coaching philosophy different?
What is unique about and only available through Laura Doyle Relationship Coaching are the Six Intimacy Skills–the proven system that has inspired and helped over 150,000 women in 16 languages and 27 countries revitalize her relationship by making it playful and passionate again. Without a system–practical, specific things to do and say– coaches are reduced to only listening, encouraging and providing accountability. But in our experience, that simply isn't enough. If our clients knew how to change by themselves, they would have done it already. Providing coaching around the application of The Six Intimacy Skills gives us an unfair advantage over every relationship coach in the world.
That said, we also have a philosophy that each client is the expert on her own life. Only she knows what is best for her. So while we provide training as part of the coaching packages, we don't tell her what she should do because…we have no idea. Only she knows that. We share our own experiences as women and wives, and support her in making the decision that fits best for her. Showing her the skills helps her make choices where she previously felt like she didn't have any before. Once she has those options, they are hers to choose…or not. By trusting our clients like that, we stand for their greatness and bring out their best.

Does St. Monday, Inc, Laura Doyle license or regulate its coaches?
Yes, all our certified coaches are licensed and therefore authorized to use The Six Intimacy Skills in their coaching and workshops. LDC certification signifies coaches have fulfilled the basic requirements of the coach training course. LDC Coach Training is an educational program. Ethics and professional responsibility education have been provided to all coaches who have completed LDC Coach Training. While it is LDC's hope that all coaches will conduct themselves at the highest level of professional and ethical standards, LDC cannot be held responsible for the conduct of individual coaches. LDC provides ongoing training and development to all its coaches to ensure the skills are being taught purely.
Yes, I want to become a Laura Doyle Relationship Coach and want to explore the opportunity by submitting my interest form!