Relationship expert & New York Times best-selling author Laura Doyle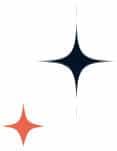 DO YOU WANT HELP FIXING YOUR MARRIAGE?
Tell us about your challenges and we'll help you figure out your best next move. We're committed to getting you the right support! All answers are completely confidential.
Please remember to fill out all required fields marked with (*). Thanks!
"I began to see gradual changes when I implemented Laura Doyle's intimacy skills independently, but the real change came when I began receiving coaching. It has been such a wonderful, empowering experience. It has been transformative for both of us. We always loved each other, but now we have learned how to communicate it, seamlessly navigating challenges that previously could have split us apart. All areas of my life have improved due to the techniques and coaching."
"When getting ready before dinner, there was incredible physical intimacy that has been completely missing since all this began 8 months ago. I was so amazed and delighted, it felt like a breakthrough!!"
"My husband has moved back home, brought his belongings and is here to stay."
"WIN: After 7 months of separation, my husband moved home last weekend. WIN: Date night last night. WIN: He apologized for times he's been unloving and disrespectful to me. I was speechless. WIN: He opened up to me this morning about his struggles at work. I have wanted this for months, as he and the other woman spent hours talking about things previously shared with only me."
"My husband told me he wished he never went to the other woman's house and he wished her kids weren't involved. He said he doesn't want to ruin their Christmas. AND he said after Christmas… …HE IS GOING TO END THINGS AND COME HOME FOR GOOD!!!! He said he misses me and the kids and is excited to be whole again... All I know is I got the best Christmas present ever and I received graciously!"
"My husband took me and my 2-year-old son to the boardwalk tonight to go on the rides. I wanted to do this all summer, but he wouldn't go anywhere with me. Tonight was his suggestion! He reached for my hand on the way home and said, 'You're a saint for putting up with me these last few months.'"
"My husband said he's moving out as of last Sunday. I dove into the skills this week because we had a wedding on Friday that I really wanted him to still come to. He came to the wedding and danced all night. Saturday he said he's no longer moving out. We went to the beach as a family on Sunday..."
"Last night my husband went out to a private dinner/gathering to celebrate a recently deceased friend's birthday. Something like this would normally be an emotional rollercoaster for him and he'd have been dropped off at home around 2am wasted. Last night he came home at 9pm!!!!! To be with me!!!!"
"I have been expressing desires this week and my husband has met them ALL. It is so obvious how much he wants to please me. E.g., I would love to meet for dinner after my work event. Done. I would love to go out Saturday night. Done. I would love to sit out back and have coffee. DONE. He's being playful, chivalrous and even more giving than before which was a lot. E.g., Opened car door for me on our date last night, offered to pick up the grocery order today..." And the list goes on!
"At our anniversary dinner I asked my husband what his goals were for the next year of marriage. He essentially replied being more calm, positive, and happy. Fewer arguments. Then he acknowledged how I've been squashing arguments and apologizing so easily lately!! Said he's noticed a big change! He also said 'you even noticed I have been very sensible about drinking lately!'
LAURA DOYLE CERTIFIED CAMPUS COACHES