LISTEN TO THE SHOW:



The 5 Relationship Hacks All Women Should Know But Don't
What do men want most from the women they love?
If you're asking yourself that, it's probably because your guy seems grumpy, distant or depressed. Maybe he's all three.
Early on in my marriage, when everything was a struggle, I thought I was a pretty good wife.
And since my marriage was miserable, that meant that he was the problem.
But now I realize I was looking at everything through my female eyes, which meant I didn't understand his perspective. At all.
Figuring out what my husband wanted and what made him feel loved blew open the whole mystery for me.
It was like traveling to another country and wondering why everyone was so hostile, and then learning that waving "hello" is their gesture for "drop dead."
Now that I know what makes men feel loved, my marriage is sweet and fun.
It was easier than I thought. I was making it too hard, until I discovered these simple habits.
These are the things your man really wants, and will inspire him to desire, cherish and adore you 10X over.
On today's episode of The Empowered Wife Podcast we're talking about the 5 relationship hacks all women should know but don't:
We'll uncover how to give your man what he really wants.
My guest Shannon and her husband have been in love since high school but found themselves fighting a lot. After going to counseling and classes they felt exhausted and just as distant as they were before. Shannon knew she had to try something different and today, her marriage is full of fun and she feels taken care of. Today she's going to share with us exactly what she did.
The Worst Relationship Advice of the Week only amplifies fears and encourages drama.
---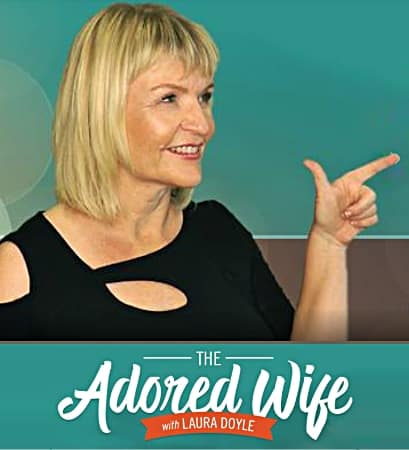 Join a community of 15K like-minded women who care about having amazing relationships. Click here to join my FREE private Facebook group.
Hi! I'm Laura.
I was the perfect wife–until I actually got married. When I tried to tell my husband how to be more romantic, more ambitious, and tidier, he avoided me. I dragged him to marriage counseling and nearly divorced him. I then started talking to women who had what I wanted in their marriages and that's when I got my miracle. The man who wooed me returned.
I wrote a few books about what I learned and accidentally started a worldwide movement of women who practice The Six Intimacy Skills™ that lead to having amazing, vibrant relationships. The thing I'm most proud of is my playful, passionate relationship with my hilarious husband John–who has been dressing himself since before I was born.