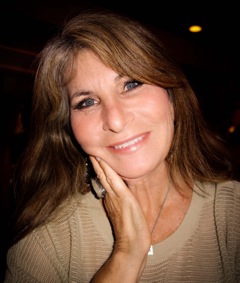 Mari-Jean
Laura Doyle Certified Relationship Coach
Florida, United States
Found the perfect one after many years of waiting.
About Mari-Jean
Mari believes in marriage. She just couldn't make it work. Married for two years at 18 and again for a year at 35, Mari could not figure out how to be in love without giving herself up.
Hard work and ambition was never a problem. Balancing the demands of single parenting, a growing son and a growing career, Mari rose from insurance salesperson to stockbroker to Senior VP at a major corporation until finally opening her own firm in the late 90's.
Mari kept her sense of humor and perspective by indulging her interests in the outdoors, real estate, friends and family. Her love of gardening became a passion and Mari was asked and served on the Board of Palm Beach's Botanical Garden, which she did for 5 years.
In 2003, at age 53 Mari found herself in love once again; this time with Clark, a confirmed bachelor and father. Ever optimistic, they married in 2004. Mari discovered Laura Doyle's intimacy principles and learned how to fully love someone while preserving her self-identity and personal happiness. Mari and Clark's close and loving relationship flourished in spite of three devastating hurricanes; the collapse of the economy, and the pressures of a two and a half year separation while Clark worked in a combat zone half a world away.
As an intimacy coach, Mari brings a special insight to the needs of mature women, entrepreneurs and executives who desire to create the same level of happiness and success in their relationships as they have found in their lives. Since discovering the Surrendered Wife principles Mari has consistently used them to stay on that golden path of happiness while navigating the speed bumps thrown in her way.
Mari's experience, passion, and intense desire to help you have the relationship you crave and deserve will show you that you can be treated as the cherished, beloved treasure you are. If you're already married and your husband is one of the good guys, Mari will help you quickly turn a stale lonely relationship into one of love, desire, and true partnership.
Laura and I want to help you have the same kind of intimacy, passion and peace in your relationship. To learn how, apply for a Discovery Session here.