The Lifelong Romance Retreat
for Women Only
with Laura Doyle
Some Women are Cherished for Life. Be One of Them.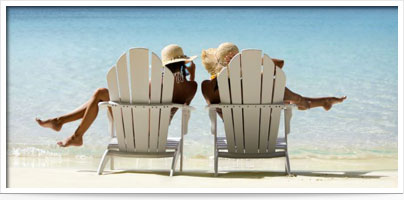 Retreat Schedule:
June 22nd – 24th
Friday 6:00 p.m. – 9:00 p.m.
Saturday 10:00 a.m. – 6:00 p.m.
Sunday 9:30 a.m. – noon (optional yoga starts at 8:00 a.m.)
Fort Lauderdale, Florida
It is absolutely possible for you as a woman to have a romance with a man who cherishes you, cares for you, helps you and protects you, but only if you have the skills. Unfortunately, most of us were never taught those skills. Most of us were given misinformation that has lead to a lot of unnecessary heartbreak and a 50% divorce rate. Some of us had really poor modeling from mothers who didn't have good relationship skills either. Lots of us have tried really hard to have the kind of relationship we were craving and it just didn't work out. In fact, it was devastating and exhausting.
There's a much better way and it feels a lot like floating downstream. It's much more relaxing, dignified and pleasurable. It's also a lot more feminine. This method takes into account your needs and desires, and it honors them every single day. And it naturally inspires a man to want to cherish you.
We would have invited men too if men had even half the power that we women do to create lifelong romance. But they don't. They never have. The truth is that women have the power to create magical relationships. This jam-packed weekend will empower every woman who attends with the habits that create and perpetuate lasting love—the amazing, passionate kind where you're holding hands, snuggling, and laughing together.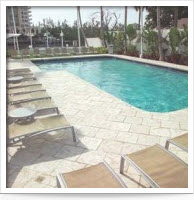 An Experience for the Woman Who is Ready to Have it All
This Lifelong Romance Mastery Weekend is not like any relationship counseling, communications seminar or marriage improvement course you've ever tried. For one thing, it will just be us girls. For another thing, it's going to be a pleasure. Since paying attention to your own pleasure is one of the most important parts of creating a dreamy relationship, we'll be very focused on that.
We are not going to discuss how to manipulate men. You won't learn a series of rules or strategies you have to follow. That would be exhausting, for one thing, and, for another, it's not possible to have a great relationship without being your most authentic self.
We're also not going to learn how to communicate better. That never works! But what you'll learn and practice and relax into over the weekend really does.
Venue & Accommodations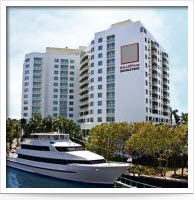 Gallery One – A Doubletree Suites
by Hilton Hotel
2670 East Sunrise Boulevard
Fort Lauderdale, Florida
ph: 1-954-565-3800
Hotel Website
The Secrets You Will Learn
We are going to cover all the essential secrets for success in the romance department, including:
Topics for Wives:
The stunning relationship between intimacy and prosperity for couples
How to stop fighting about money forever
How to dramatically increase the passion in your relationship
Topics for Single Women:
The number-one, most important habit for women who want to attract the man who's right for them
How to start your romance on the right foot from the very first date
How to honor your desire to be married
Topics for All Women:
The number one difference between women who have a lifelong romance and those who don't
The six fundamental principles of intimacy
The number one thing that men are attracted to about women
Why it's more effective to operate from your feminine energy every day and how you can access it
How you can have more pleasure every day and why it's absolutely essential for having a gratifying romantic relationship.
How to be empowered in your feminine spirit, where big things happen without you having to do much
How to practice the habits that lead to tenderness, handholding and playfulness with a man
Why communication is overrated and what to do instead
How to be an authentic woman who is cherished and adored by a man
How to talk so that a man can hear you and strive to make you happy
The fast-track to restoring emotional intimacy when everything goes wrong
Why it's better to receive than to give
The number one way to inspire a man
Why doing less—not more—is the surprising key to having a great romance
By the time you leave on Sunday you will:
Feel confident in your ability attract the man who is right for you if you're single
Have the skills to create an intimate, passionate, peaceful relationship
Have new habits that directly contribute to having more romance
Have greater appreciation for men in general, and your man in particular
Understand your feminine power and how to tap into it at any time
Be part of a world-wide community of women who are supporting each other in creating lifelong romance
Have new tools that will serve you in your relationships with family, friends and co-workers
Be refreshed, rejuvenated and inspired to apply what you've learned