LISTEN TO THE SHOW:



The Most Powerful Intimacy Skill of All

Sometimes you feel like the only person at your house who is doing ANYTHING on the endless list of chores that must get done.
Or maybe you're the only one doing things the way they should be done.
Either way, it's a lonely, exhausting feeling.
When that's how it's been for a looooong time, the last thing on your mind is looking for the teeny tiny things he contributes so you can express your appreciation and happiness at how he makes your life easier or better. It just makes you want to roll your eyes out of your head.
Sometimes it's hard to even FIND something to thank him for when he's on the couch, feet up, zoning out when you're coming in from work or yet another carpool run and the dogs need to be fed and there's no sign of dinner.
On today's episode of The Empowered Wife Podcast we're talking about the most powerful intimacy skill:
We'll talk about the one thing you can do to stop feeling miserable.
My guest Whitney constantly felt wounded, criticized, and unappreciated by her husband. Years ago she built up an emotional wall and eventually began to tear it down, but ultimately she wanted to fall back in love with her man again. Today she enjoys a marriage that's filled with peace, love, and appreciation and she's going to tell us what she did to make that happen.
The Worst Relationship Advice of the Week aims at romance but falls short.
---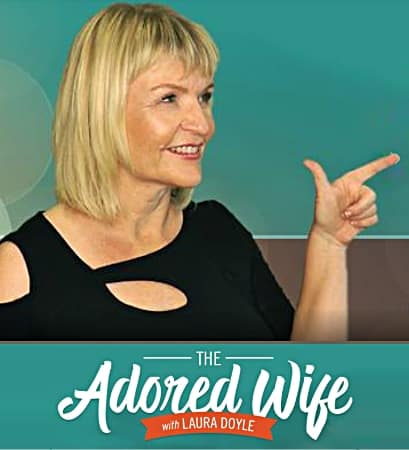 Join a community of 15K like-minded women who care about having amazing relationships. Click here to join my FREE private Facebook group.
Hi! I'm Laura.
I was the perfect wife–until I actually got married. When I tried to tell my husband how to be more romantic, more ambitious, and tidier, he avoided me. I dragged him to marriage counseling and nearly divorced him. I then started talking to women who had what I wanted in their marriages and that's when I got my miracle. The man who wooed me returned.
I wrote a few books about what I learned and accidentally started a worldwide movement of women who practice The Six Intimacy Skills™ that lead to having amazing, vibrant relationships. The thing I'm most proud of is my playful, passionate relationship with my hilarious husband John–who has been dressing himself since before I was born.