LISTEN TO THE SHOW:



How to Get Your Husband to Want a Baby
It's so normal for you to want a baby. And then another, and even another.
Maybe your heart yearns for enough babies to form your own basketball team–or even a baseball team.
But what if your husband isn't on board? What if he thinks you already have enough kids?
What if he doesn't even want one child?
One husband told his wife they needed to work on their marriage before they'd be ready to conceive.
To his wife that sounded the same as "We're never having a baby," which made her wonder about the benefit of being married at all, since she had always wanted a family.
But just because he's shaking his head now doesn't mean he won't get behind the idea of growing your family.
There are a few simple things you can do to make him much more open to the idea.
On today's episode of The Empowered Wife Podcast we're talking about how to get your husband to want a baby:
I'll talk about four ways to grow your family.
My guest Liz, a licensed marriage and family counselor for 35 years, was on her way to a second divorce after being told her husband had a narcissistic personality disorder. People around her thought she should leave him, but today Liz's marriage is fun, intimate and full of laughter. She's going to share with us exactly what she did to transform her relationship.
The Worst Relationship Advice of the Week encourages you to give your husband feedback like a business partner.
---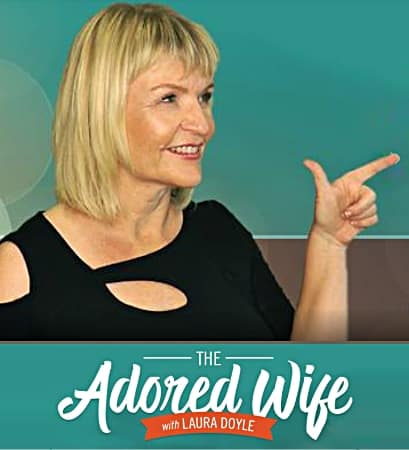 Join a community of 15K like-minded women who care about having amazing relationships. Click here to join my FREE private Facebook group.
Hi! I'm Laura.
I was the perfect wife–until I actually got married. When I tried to tell my husband how to be more romantic, more ambitious, and tidier, he avoided me. I dragged him to marriage counseling and nearly divorced him. I then started talking to women who had what I wanted in their marriages and that's when I got my miracle. The man who wooed me returned.
I wrote a few books about what I learned and accidentally started a worldwide movement of women who practice The Six Intimacy Skills™ that lead to having amazing, vibrant relationships. The thing I'm most proud of is my playful, passionate relationship with my hilarious husband John–who has been dressing himself since before I was born.