BECOME A RELATIONSHIP COACH
HOW TO CREATE PASSION, CONNECTION AND INTIMACY
AND HELP OTHERS DO THE SAME
Laura Doyle Relationship Coach Training is
SOLD OUT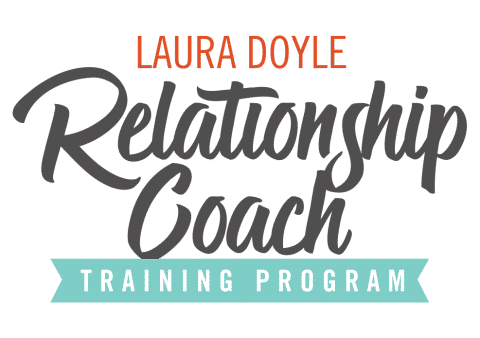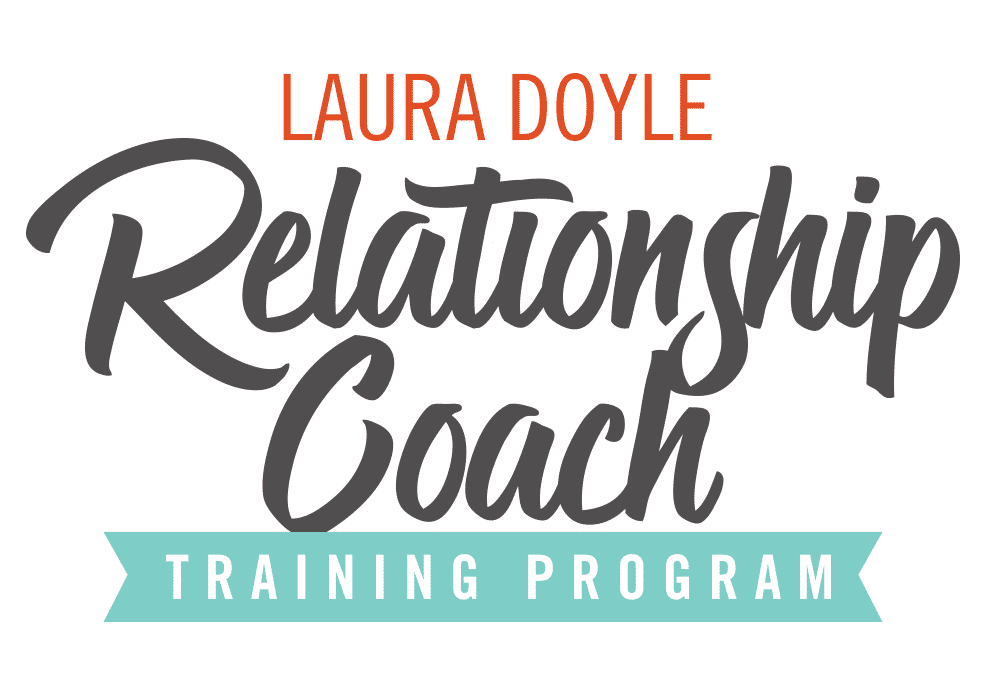 Become a Relationship Coach
Would you like to train in and learn the Intimacy Skills™ at the highest level for your own relationship and for the women you want to serve? Relationship Coach Training will change your life for the better and let you become part of the circle of Laura Doyle Connect Coaches.
Become a Laura Doyle Certified Relationship Coach
Do you get a thrill from seeing a broken marriage begin to heal? Would being on a mission to end world divorce inspire you? Does seeing a woman start to honor her feminine gifts give you chills?
Then Laura Doyle's Relationship Coach Training could be the bridge to living in your purpose.
In this training, my master and senior coaches and I teach you the skills you need to become an outstanding relationship coach who can help your clients create the intimate, passionate, peaceful relationship they crave. But when you finish Relationship Coach Training, you'll have something even more valuable: the habits that lead to a magical relationship with your man. I know of no better way to give yourself those habits than to teach them to others.
Hearing yourself sharing the principles of intimacy with other women changes you for the better. It reinforces your commitment to being respectful and practicing good self-care to make yourself happy. It inspires you to be receptive and relinquish control. It reminds you to be grateful and vulnerable like never before. It reminds you that you are the Goddess of Fun and Light. As a result, trained Laura Doyle Relationship Coaches float through life knowing that they are cherished, adored, protected, desired and loved.
Is Relationship Coach Training for You?
Relationship Coach Training is for you if:
You want to go deeper with the Intimacy Skills in your own life and relationship.
You've read The Surrendered Wife, The Surrendered Single, The Empowered Wife or Things Will Get as Good as You Can Stand and experienced an awakening that you want to pass on to other women.
You're in a job transition and looking to finally do your thing. For example, you're a stay-at-home mom who wants to coach while your kids are in school, or you're a professional counselor who wants to add powerful coaching tools to your repertoire. Maybe you're already a coach and you want to work with women and have an impact by saving marriages.
Maybe you're already handing out copies of my books left and right. Maybe you're already that person whose friends look to you for advice. Maybe you already know this is what you're meant to do. That's how it was with me too—I just knew. If that's the case, what are you waiting for?
If you're still on the fence, read on and keep asking yourself, "How do I feel? What do I want?" Trust that your desires are your marching orders. Desire is the seat of feminine power.
First we show you the tools that 15,000 women in 30 countries have used to fix their relationships. Then we show you how to impart them to other women. These tools have been used in the trenches with real women in real relationships since 2001, so we know they work.
But it's not enough just to have great information. We're also going to give you the tools to be successful.
First we show you the tools that 15,000 women in 30 countries have used to fix their relationships. Then we show you how to impart them to other women. These tools have been used in the trenches with real women in real relationships since 2001, so we know they work.
But it's not enough just to have great information. We're also going to give you the tools to be successful.
From there, you'll decide how many coaching clients it fits for you to take on. It may mean adding relationship coaching to your existing employment, or taking a few clients a month for fun and a little extra income. Or maybe you want to make this a full-time business and turn it into a six-figure income.
You may be motivated to take this training for personal development. It is the most comprehensive program available for learning the principles of intimacy. You may have a vision to help the women in your place of worship, or your mom's group or military wives. Maybe you want to coach women only in Mexico, The Netherlands or Hong Kong or Australia. There's such a need for all of that!
Either way, you'll find yourself in a community of amazing, like-minded coaches, dedicated to helping each other and our clients. This is a courageous, generous, insightful bunch of women who are attracted to this program.
Our trainings are run via video conference and an exclusive Course Portal, where trainees and coaches stay connected and dialogue between classes. This means you can join in the training from anywhere in the world! All you need is a computer, tablet, or phone and Internet access.
Relationship Coach Training is run entirely by Laura Doyle and her certified coaches, who live all across the United States and the world. Her master and senior coaches are working coaches! You'll learn all of the coaching tools and concepts by watching fun videos Laura created for you, and then you'll join us live by phone or video for eight virtual classes around these concepts.
The curriculum is based on Laura's work, including all of her books, and her coaching methods.
Her books include The Surrendered Wife, The Surrendered Single, Things Will Get as Good as You Can Stand and her newest book, The Empowered Wife.
You'll want to read a little about her philosophy to see if they feel right to you before you embark on this training journey. You can check out her podcast here: https://lauradoyle.org/podcasts/
Each Coach Training has 12 seats available. We run one course at a time at 9AM Pacific time on Tuesdays and occasionally offer an evening option at 6PM Pacific on Wednesdays. You will share the online learning forum with other Relationship Coach Training participants. You will also work with a partner coach throughout the course, getting individualized support and feedback during your coaching practicum.
We'll invite you to evaluate your partner coaching calls and to share recordings periodically so we can empower you with feedback.  We'll also provide quizzes throughout the course so you can gauge your mastery of the content.
Most classes sell out weeks in advance because as soon as you sign up, you get to join The Ridiculously Happy Wife program with unlimited group coaching until training begins. There, I'll give you the opportunity to schedule a free Discovery Call to explore your vision and ask any questions.
All classes are held online via Zoom video conferencing and are recorded and downloadable so you'll have your own resource library on your computer by the end of the training.
Classes are at the same time each week throughout the training with occasional breaks for holidays. Here's the next class schedule.
The six-month Relationship Coach Training includes the following classes:
Six Principles of Intimacy
(Eight 90-minute classes)
Each week you will practice  powerful tools for making your own relationship more  intimate, passionate, peaceful, and playful. You'll also see the Intimacy Skills in action in your classmates' lives, get answers to questions and do some coaching with course participants.
Week 1: Self-care–The Indispensable First Step to Intimacy
Week 2: Gain More Power by Giving Up Control
Week 3: How to Inspire a Man by Respecting Him
Week 4: The Feminine Art of Receiving Graciously
Week 5: The One Most Critical Ingredient for Intimacy
Week 6: Change Your Perception, Change Your Life with Gratitude
Week 7: How to Have Financial Intimacy
Week 8: The Feminine Approach to Sex
Secrets of the World's Greatest Coaches Practicum
(Eight 90-minute classes)
These practicum classes are where you practice and master the Skills, methodology and coaching tools. Your instructor will delve into those tools and empower you with real-time feedback and support as you give them a go. We work in small groups so everyone has a chance to practice and receive personalized feedback. My instructors pride themselves on creating a supportive environment for you to flex your coaching muscles.
How to Be a Successful Coach
(Eight 90-minute classes)
Master Coach Kathy Murray is a genius at helping you become a successful Coach. In fact, she helped me become successful. You'll learn everything from how to attract your own clients, share your story, and lead workshops in your community.
You'll also gain more practice with the exclusive LDC coaching methodology, which is all about causing powerful transformation without ever telling your client what to do.
Week 1: Continued practicing of the Intimacy Skills and overview of what it means to be a Laura Doyle Certified Relationship Coach
Week 2: Getting prepared to enroll clients
Week 3: Gaining the confidence and know-how to lead workshops, lead discovery sessions and coach one-on-one clients
Week 4: Learning how to share effectively
Week 5: Creating your story and gathering testimonials
Week 6: Expanding your ability to be vulnerable, and stand for another woman
Week 7: Growing your confidence overcoming objections
Week 8: Preparing for certification
See the complete class schedule here.
If this is calling to you, the first step is to register for Purpose, Prosperity and Intimacy: How to Have all 3 and Help Others Do the Same (at the top of this page). After you attend the Masterclass, you'll have the opportunity to submit your interest form and schedule a call with one of my team members to explore your vision and get your questions answered and see if you're a good fit for us.
The certification process is designed to assess your coaching skills and test your knowledge of The Six Intimacy Skills™. Our coaches are held to the highest standard and may require additional training if criteria for certification aren't met. Once you've passed the certification process, you'll know that you are an effective Laura Doyle Relationship Coach—and so will we! Certification is optional and is not automatic or guaranteed.
Being married for at least six months is a requirement to sit for certification. This is necessary and there are no exceptions because we know that if you apply the principles of intimacy, a romantic relationship will result.
To maintain your license, Laura Doyle Coaches are required to attend one training call per month and provide a recording of an actual client coaching call every 90 days.
As an LD relationship coach, you will be eligible for membership in the Coaches' Private Facebook Group and Coach Solutions Forum, a place to log on and get support for yourself or a challenging client.
Laura Doyle Coaching Certification
There is an additional fee for certification, payable when you decide to certify. There is a one-year time limit on becoming certified from the date your training begins. If more than 12 months has passed since your Coach Training course began, you may be required to attend additional training, as the certification process is subject to change and we want to ensure your success.
All coaches who are granted certification receive:
Licensing granting you exclusive permission to coach on The Six Intimacy Skills™ and teach The Empowered Wife Workshop
A Laura Doyle Certified Relationship Coach Seal
The opportunity to apply to coach for Laura Doyle Connect
Membership to the Coach's Solutions Forum