If you find yourself searching the web for "Top unhappy marriage signs" or "Loveless marriage signs," chances are you already know the signs.
I don't need to tell you how exhausting it is to feel like the only grownup in the house, having to do everything yourself–or how lonely.
I don't need to tell you how frustrating it is when you're trying so hard to communicate effectively but somehow it still turns into a fight every time.
And I don't need to tell you how gut-wrenching it is if you've suffered betrayal, how hard it is if he's having a mental health issue or midlife crisis, or how painful it is to sit on the fence, fearing that there is no hope for your marriage.
I do need to tell you it makes me mad when someone else decides for you that your marriage is over.
That's because you are the expert on your own life, no one else.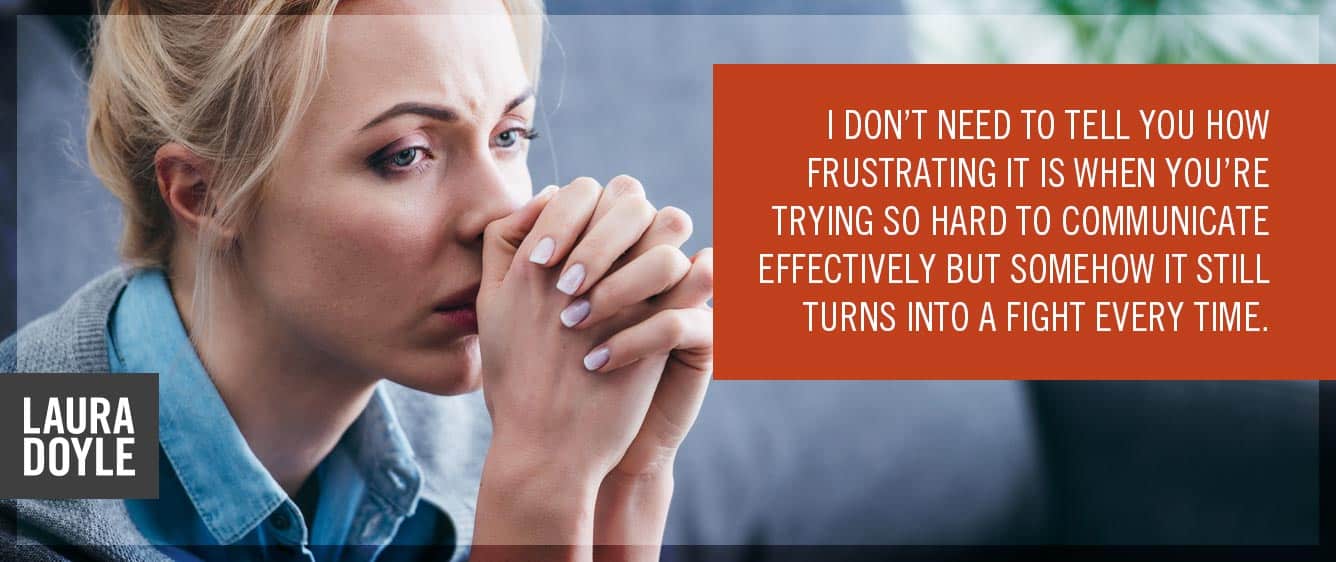 So if you're looking for a Signs-Your-Marriage-Is-Over Quiz or the Definitive Should-I-Get-a-Divorce Checklist, you're in the wrong place.
Even if you feel ready to call it quits, my hat is off to you for taking the time to do your research.  Almost every woman who does this homework is actually searching to see if there's a kernel of hope for getting back the man she took for better or worse.
If you've landed here, there's a good chance that you have something worth saving and good reasons for saving it.
If, just for a moment, you could let go of the hurt and anger, the fears and naysayers clouding your vision, and deep down what you really want is to feel desired, cherished and adored again, keep reading.

Even if things seem hopeless right now.
These may be symptoms of a troubled relationship, for sure.  But if there's one thing I've learned as a relationship coach, it's that there is hope for even the most hopeless cases.
Here are four marital trouble areas and how to repair them so you can save your marriage, get back the man you chose, and have the playful, passionate connection you deserve.

1) You No Longer Want to Fight the Good Fight
If your relationship is broken or you've been feeling like a victim, you do not need to keep suffering.  In fact, you have all the power.  That's because, as the wife, you are the keeper of your relationship.
Your desires are the north star.
Once you step into your power as a woman, what are you going to do with it?
That can be tough to answer if you've been fantasizing about a world without your man.  It's easy to convince yourself that the solution to your problems is flying solo or seeing someone new.
Even if you wanted to mend things, how are you supposed to do that if your relationship problems rest largely on his shoulders?
That's the question Jen wrestled with when her second husband said he was leaving her.
She had already been through this with her first husband and could not bear to go through the pain of divorce again.  She knew something had to change.  And, she started to consider that the common denominator might be her.
So, rather than give up or jump into a new situation with new problems (and the unresolved mistakes that were following her into every relationship), she decided to focus on the present and see if there was anything worth salvaging.
She was so glad she did.
Once she started changing the only thing she could change (herself), her husband changed too.
Even though she left her exhausting job and cut her work schedule down to ten hours a week, the man who never had any money took her on a cruise, to Europe (after saying he never would), and to Sri Lanka (twice).
Her new husband is always taking her out.  And buying her clothes, which she still considers weird.  Because this is the same man!
He does things he had never done before, like setting the table and doing dishes, washing and vacuuming.
If you've decided that you too want to fight the good fight and save your marriage, but you can't seem to stop the fighting with him, that takes us to issue #2…
2) Bickering Has Turned into Battles
Know the one thing men want most?
Sex?  Nope, it's actually respect.
Now, if you're anything like I was, you probably think you're already being a pretty respectful wife.
I had no idea that disrespect was oozing out of my pores when I'd say things like "You always…" or "You never…"  Or when I kept bringing up an old wound in my desperation for resolution.  One more thing I was really good at as the armchair quarterback of his life was presenting the highlights reel of all his failures.
All of it was loaded with blame, criticism and judgment.  No wonder my husband shut down!
Respect is like oxygen for men, and I was sucking the oxygen out of our relationship.
Granted, he often said hurtful things to me too.
That was before I learned a single word guaranteed to RSVP no to your next invitation to a fight…
OUCH!
I know, I know–this isn't what I was taught either.  I thought we were supposed to say something like "I feel hurt when you criticized my outfit."
I've tried that tired old phrase enough to stuff an elephant.  Somehow, it never got me the intimacy I wanted.  Ever.
In hindsight, I see that I was criticizing him for criticizing me.  And sucking yet more oxygen out of our already gasping relationship.
My so-called vulnerability in expressing my hurt this way never came through because it was cloaked in disrespect.
In contrast, when I say "Ouch" any time my man says or does something hurtful (which still happens here and there because we're both human), my vulnerability does come across.
The other key piece here is: remove yourself.  As long as you've been respectful yourself, it's okay to walk away.  I don't know about you, but I am not my best self when I'm hurt.  When tensions are running high, I'm apt to say something I'll later regret.
Least said, soonest mended.
I've tried alternatives here too, whether standing there and taking it or striking back when I already feel hurt.  Neither brought about the reconciliation I hoped for.
A simple "Ouch!" does.
Sophie shares her husband's endearing response to "Ouch!":
Nine times out of ten, he'll seek me out a few minutes later and say, "I'm sorry I gave you an ouchie.  I don't want to hurt you."  No more spending days nursing a grudge.  It amazes me every time how effortless it is.
That has been my experience too.  My man has the space to see that he has just hurt the woman he loves.  And I get to keep my dignity.
3) The "We" Has Turned into "Me"
If you've gone from a "we" couple to a "me" couple, it feels so alone not to be on the same page anymore.
Have you ever noticed that the harder you try to get reassurance or a little appreciation around here, the less you get?
How frustrating!
If you're ready to bring back the team spirit, there's an easy way to do it.
Ask to borrow his brain on your work, parenting, or something that happened at the gym.  Letting him be your hero in this way conveys a deep respect for his judgment.
Just be sure to identify your desire.
For me, the simple task of knowing what I wanted proved a tall order.
I knew exactly what I didn't want.
At the top of my list: having to do everything myself!
It would have been easy to keep pointing the finger at my husband for not pulling his weight in our chore wars.  I was keeping score, and the results were clear: my man was a big ol' Loser Pant.
Pointing the finger kept me from seeing my part in feeding my own resentment.
If you are resentful at having to take care of the laundry, doctor's appointments, play dates, and meal planning or keeping a mental checklist where your husband is falling way short, I have two magic words for you…
"I can't."
When Mayte felt like a zombie after an exhausting workday, she announced, "I can't do a single thing more today."
Her husband replied, "Wanna go out for dinner?"
He even did the dishes.
Since men have finely tuned control radar, he could probably sense that she wasn't saying these words in an attempt to get him to do anything.  She was simply honoring herself.  Even when the dirty dishes sat there well into the night, she did not take the bait by washing them herself since that would have made her resentful and cost her much-needed self-care.
Rather, she followed through with honoring her "I can't."
Turns out, letting go of trying to make the "we" look the way you want to focus on the "me" part, including honoring your limitations, is super empowering–and creates the "we" you always hoped for.
4) The Intimacy Went Kaput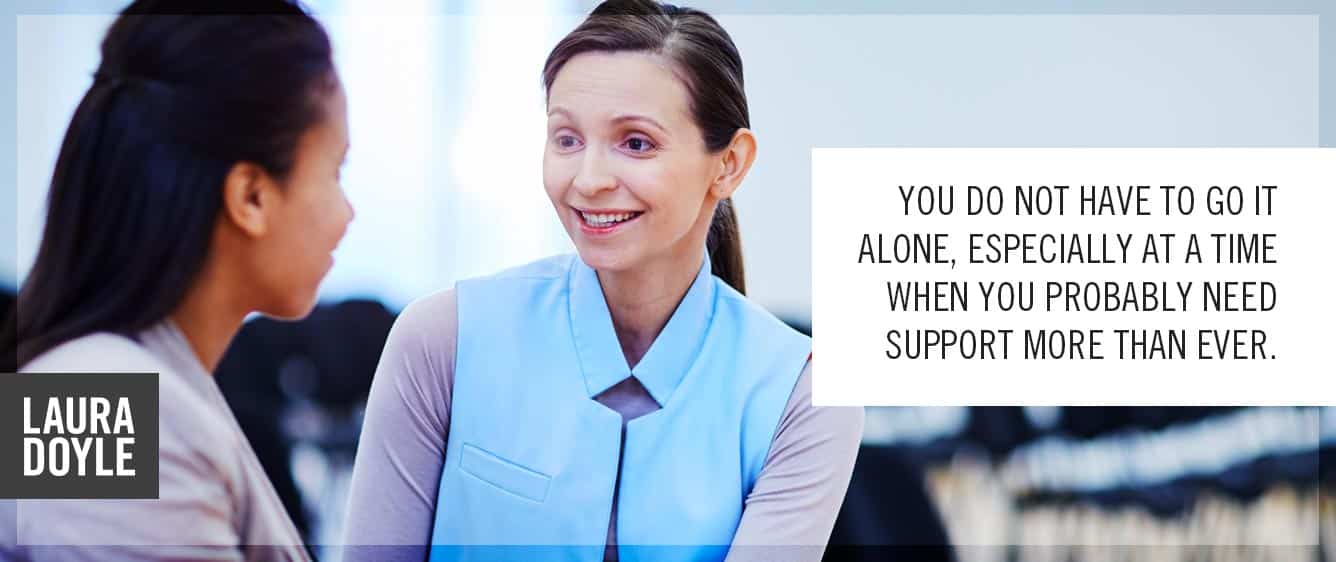 Without sex, you're more roommates than lovers.
But what if your efforts to spice things up have fallen flat?  You're not alone if you could throw yourself at him and still hear more crickets than fireworks in your bedroom.
You already know that respect is like oxygen for men.  Did you know it's also the most potent aphrodisiac?
No wonder my husband didn't want to make love when I was a prickly porcupine of a wife!  Looking back, I can see how my criticism, control, and complaint were not very appealing.
If your respect, like mine, had gone missing for a while, how do you get it back?
Here's one more magical phrase for you: "I apologize for being disrespectful when I _________."  Fill in the blank with however you criticized or controlled, dismissed or demeaned him.
Period.
Regardless of how he receives it (or doesn't), resist the temptation to explain or defend or to add anything.
When Patricia focused on restoring respect, she was astonished at the results: Her husband told her he loved her for the first time in eight years.
But first, he set the stage with a romantic playlist including the song "I believe in miracles."
Patricia agreed–it was a miracle indeed.
The other miracle material Patricia added to the mix was increasing her magnetism through self-care.  (Exhibit A: This profession of love happened when she got home from a nice long walk.)
Long walks made her happy.  What fills you up?
Maybe it's reaching out to old friends or spending more time with your family, learning the guitar, getting out your old paints, getting a massage or giving yourself a facial.
Notice there's no "eat healthier," "work out more" or "drink more water" on this list.  Sure, those things are great.  But do they make you feel joyful while you're doing them?  (If so, then they would count as self-care for you!)
For the kind of self-care that lights you up and makes you irresistible, the more luxurious the better.
Social self-care is essential.  Confide in a supportive friend who's been where you are, or join a Facebook group like the Adored Wife for a community of like-minded women.
You do not have to go it alone, especially at a time when you probably need support more than ever.
Now that you know that these problem areas are not insurmountable after all, what's the first thing you'll do with your power to create the relationship culture you want?
---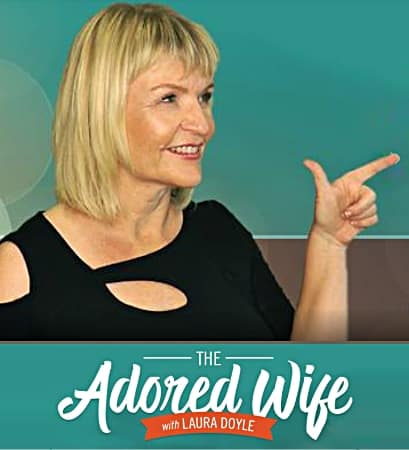 Join a community of 15K like-minded women who care about having amazing relationships. Click here to join my FREE private Facebook group.
Hi! I'm Laura.
I was the perfect wife–until I actually got married. When I tried to tell my husband how to be more romantic, more ambitious, and tidier, he avoided me. I dragged him to marriage counseling and nearly divorced him. I then started talking to women who had what I wanted in their marriages and that's when I got my miracle. The man who wooed me returned.
I wrote a few books about what I learned and accidentally started a worldwide movement of women who practice The Six Intimacy Skills™ that lead to having amazing, vibrant relationships. The thing I'm most proud of is my playful, passionate relationship with my hilarious husband John–who has been dressing himself since before I was born.