The Power Of Expressing Gratitude in Relationships
Experience The Power of Gratitude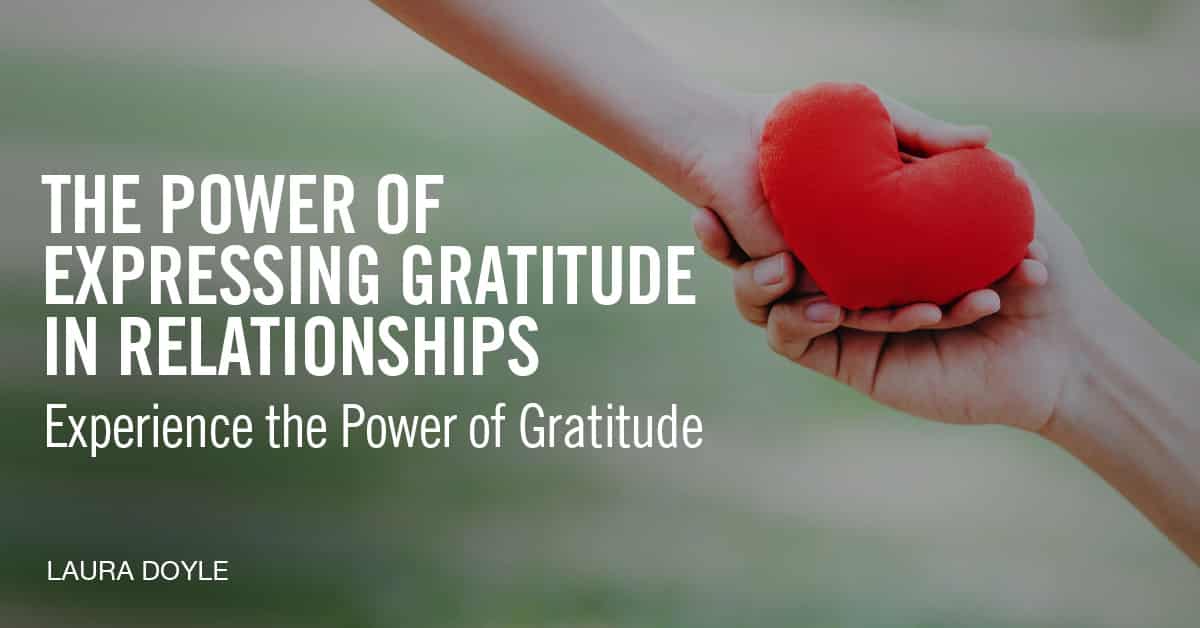 Expressing gratitude in relationships is one of my favorite Intimacy Skills because it has so much power to change my life for the better. When I express gratitude, whether it's toward my man or my life in general, my focus begins to shift dramatically. When I take time to look around at what I have, where I am, and who my husband is for me, my life seems instantly better. That's the power of gratitude.
Expressing gratitude is one of the first skills we work on in my Coach Training Program, and for good reason. When you begin shifting your focus from what's not working to what is working, what we don't have enough of to what we have in abundance, you start to feel differently about those things. You begin to see things differently. An attitude of gratitude is empowering because it has you take stock of your life by focusing on the things that are good in your life, which makes those things increase. Gratitude has magical properties because it can turn an ordinary meal into a feast. And when you add gratitude to your relationship, your husband becomes your hero.
If you're having trouble finding things to be grateful for, start with what's right in front of you. If your husband has a job that allows you to stay home with your kids, you can be grateful for that. If he bathes the kids, takes out the trash, helps with the laundry, puts the dishes away, you can be grateful for all of that, too. Expressing gratitude acknowledges the things that your man does for you, even if he may not do them exactly the way you would like. When you find the courage to show how appreciative you are of him, without being critical or judgmental, your man will feel accomplished, helpful, and happy that the things that he does for you make a difference and make you happy.
The point is that the more you appreciate your husband's efforts to help and please you, the more he wants to do things that make you happy. Even if you are doing your part in the relationship, thank your husband for the part he plays, too. Thanking him and expressing gratitude doesn't invalidate or diminish what you're doing. We all like to be appreciated. If you want to see your man as a hero again, take some time to list all of the things that he does for you, and you might just be surprised at the amazing guy you have right in front of you.