How to Stop Your Husband from Divorcing You
Don't Sign on the Dotted Line Just Yet. Try These 3 Things First.
When is it too late to stop a divorce?
It's not too late for you.
How do I know?
Well, if you're still married and you're reading this, that tells me deep down you want to stay married. And, as the wife, you are the keeper of the marriage, which means that you have the power to change the culture of your relationship.
If you're so committed to your marriage that you're doing this research and are willing to try something different, then it's not too late to save your marriage.
So now what? If your husband wants a divorce, how do you change his mind?
The good news is that there are concrete things you can do to stop a divorce, even after separation.
Here's what to do when your husband wants a divorce and you don't–and how to make him love you again.
1) Release the Urge to Control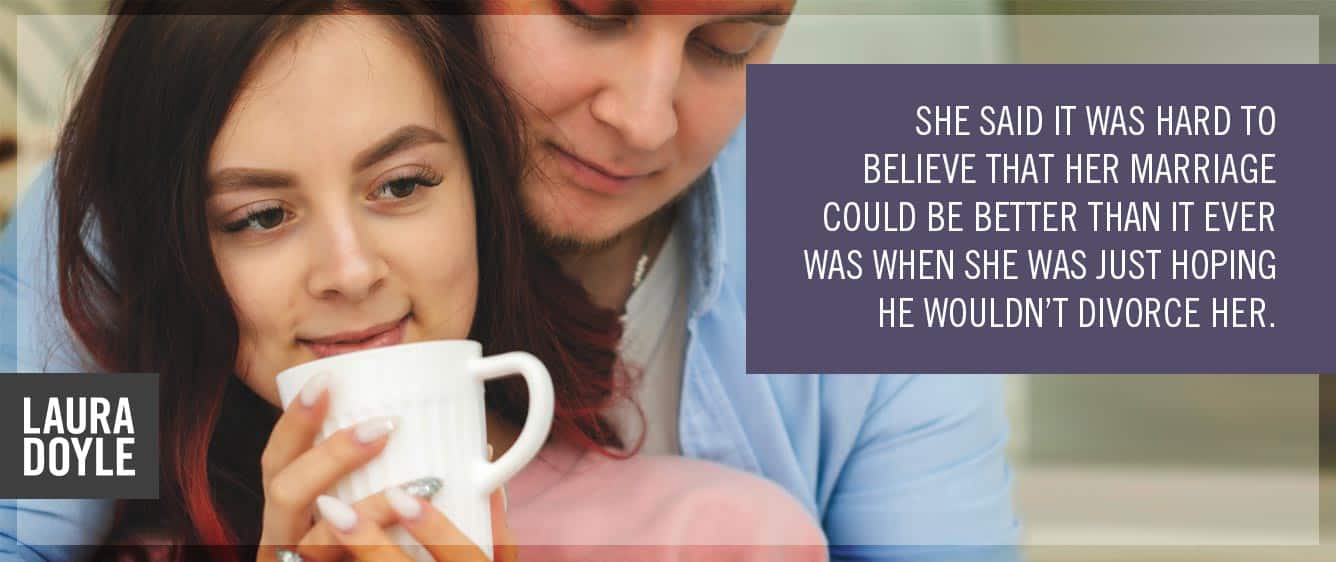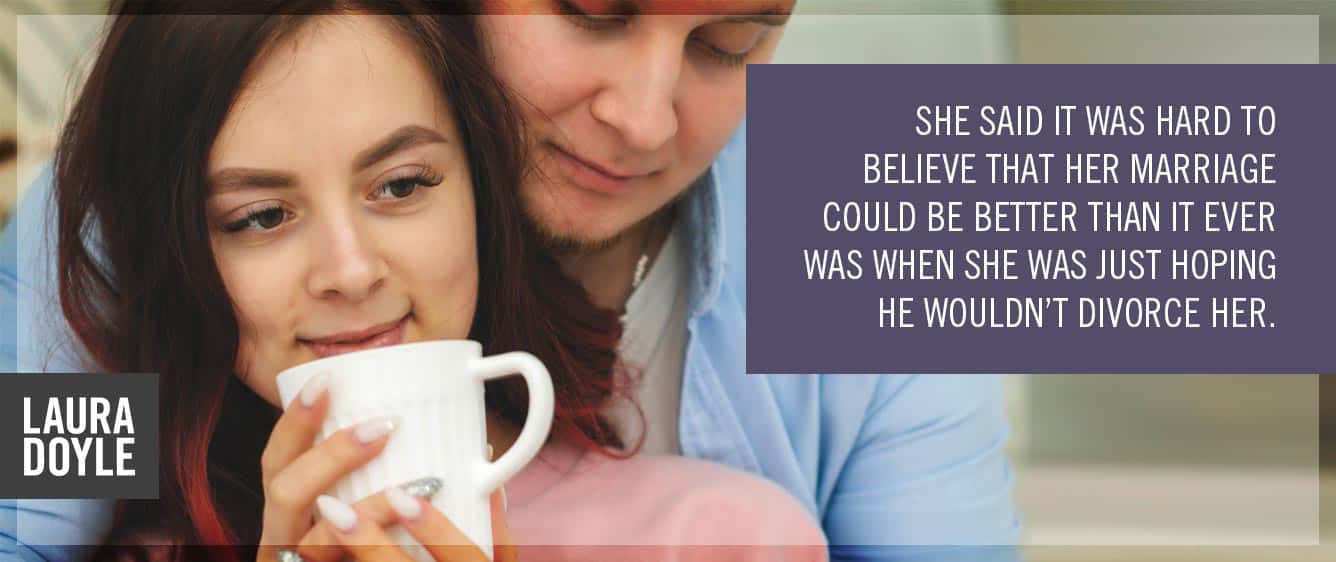 Margot felt very alone. Her workaholic husband would leave before she got up in the morning and not come home until after she was in bed. On the rare occasions he was home (and not napping), he wouldn't speak to her, but he did make it clear that he no longer found her attractive. And that he wanted to end the marriage.
She had already done her best to communicate her feelings and needs clearly. She'd told him how concerned she was about his choices and how they were affecting the marriage. She'd tried to make it clear that his grueling schedule was the problem.
She didn't realize that she was actually criticizing him and his schedule. That this was controlling. That control was disrespectful. That respect was like oxygen for men. And that she was starving their marriage of oxygen. All of this was only natural because Margot was full of fear, which fuels inappropriate control and the cycle continues.
Once she was able to see these blindspots, Margot made a radical change: She relinquished control.
She quit trying to make her husband stay home–or even stay married. She quit focusing on him at all and focused on herself, fulfilling her own wants and needs.
Her surrendering experiment was so thorough that when their yard was overgrown with grass and weeds, she didn't even try to get him to mow the lawn. Even though it was the eve of their daughter's wedding, which was to take place at their house! She didn't hint, offer a helpful reminder, a leading question, nada.
During this experiment, a funny thing happened.
He quit asking for a divorce.
Lots of other things happened too: The man who was supposedly not attracted to her anymore started initiating sex. He became affectionate like he had never been before, stroking her arm… Baring his heart to her… Taking her on a beautiful drive through the country. She'd also relinquished control of his self-care, and his blood pressure dropped from 200 to 117.
She said it was hard to believe that her marriage could be better than it ever was when she was just hoping he wouldn't divorce her.
If you're as afraid as Margot once was, it's natural to become clingy or make demands, even if you know that they only push him further away. If you too have told your husband to change his choices or tried to convince him to stay, how has it served you?
What if you gave him some space instead? What if you let go of asking his whereabouts, checking his phone, or initiating another state-of-the-union talk?
Kicking the nasty habit of trying to control him into staying goes a long way toward him staying.
2) Change the Way You Communicate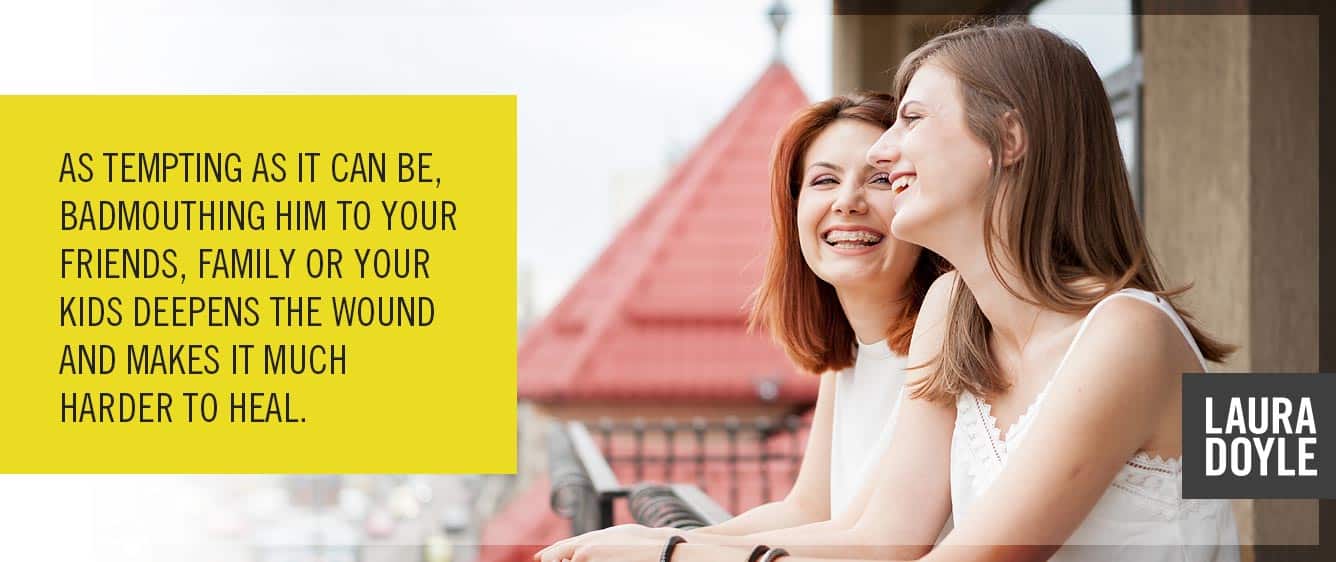 Liza was heartbroken when her husband announced, "I can't do this anymore." He said they'd better get a divorce because he just could not live with her anymore.
She spent her nights alone, crying.
It didn't feel very dignified or empowering. But she found a way to tap into her power. She realized that she didn't have to be a victim because she too had a part in the breakdown of their marriage.
After they had two children, she had insisted on the "right" way to do things–her way. She'd shut her husband out of parenting, which left her overwhelmed and resentful at having to do everything herself.
Once she saw her part, Liza changed her communication big time. She said something she had never said before: "I apologize for being disrespectful," and she referenced all the years she'd been controlling and critical.
With those foreign words in the air, things changed at their house too.
The man who never helped her began taking the kids out so she could have some alone time. He helped the kids with their homework and even cleaned the house. He started following Liza around the house to kiss her and enjoy her touch.
She says their marriage is now beyond what she ever could have imagined.
What would happen if you too were to make the first move and apologize for the things that you did to contribute to the breakdown?
Another way of changing the communication is not to communicate at all.
I know this sounds foreign too, but hear me out. If your husband makes a snide remark, reacting with an emotional outburst typically damages your connection even further. Not taking the bait keeps your dignity intact and leaves his rude words hanging there in the air where he can't avoid them.
Less is more when communicating with others too. As tempting as it can be, badmouthing him to your friends, family or your kids deepens the wound and makes it much harder to heal.
That doesn't mean stuffing your feelings or having to suffer in silence either. Turning to like-minded women, such as the Adored Wives in my free support group, gives you a big edge when it comes to saving your marriage.
3) Show Up as Your Best Self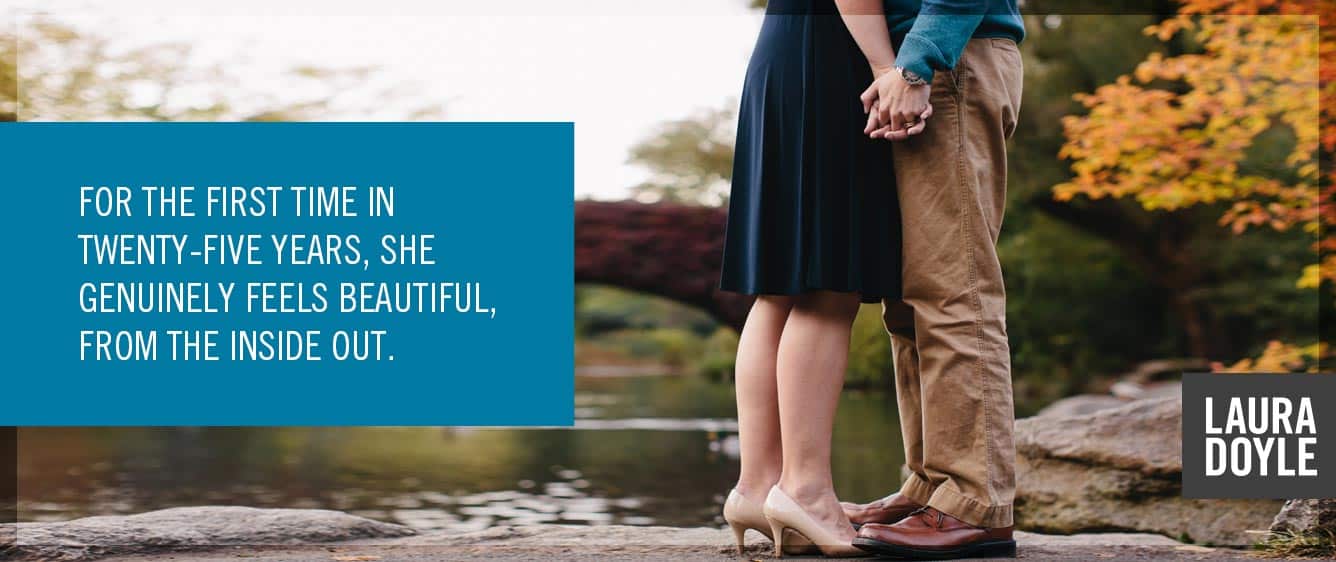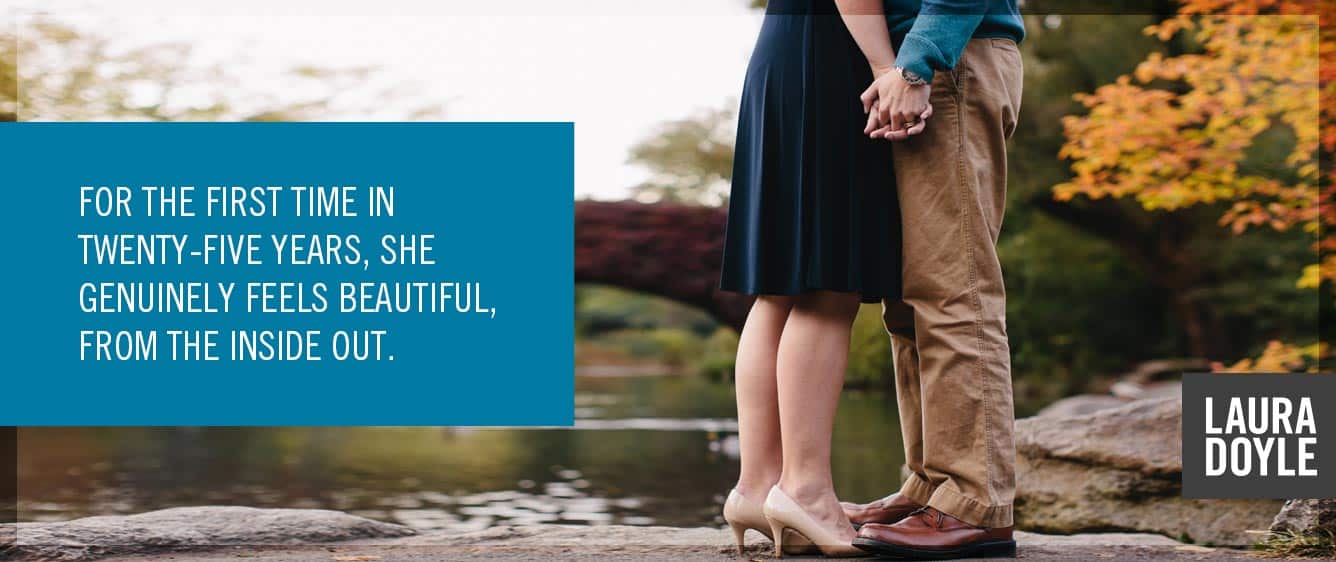 Let's face it–what I've introduced so far is a pretty tall order. Nixing neediness and control on top of having the vulnerability to clean up your side of the street would be a big deal for anyone, all the more so when he seems dead set on heading out the door and you're emotionally spent.
Being on the brink of divorce is draining. It's hard to be your best self when you're exhausted.
That's why self-care is the indispensable first step to intimacy.
Mina knew this firsthand. Her 23-year marriage had endured religious differences, pornography addiction, bankruptcy, a miscarriage, life-threatening medical challenges, and verbal and physical abuse.
The D word was thrown around in heated arguments. They had already been through betrayals and two separations.
When they reconciled after their first separation a decade in, Mina was determined never to lose him again.
She figured her stretched-out body after multiple pregnancies was a big reason he wasn't happy with her, so she lost a lot of weight, got lipo and breast implants, had nine pounds of skin surgically removed from her belly, straightened her teeth, and got hair extensions.
Staying the way she thought he wanted her to look took a lot of time, energy, and money. She was still exhausted–and still terrified of losing him.
Her fear and fatigue settled into a frown, which is unattractive on even the perfect body.
So she tried something different. She started a smile campaign, smiling at her husband and everyone else at every opportunity. She revived her feminine side and flirted her head off with her man.
She dove into self-care. She gets her nails done but doesn't even count that as self-care because it doesn't make her ridiculously happy. What does?
After work, she treats herself to Starbucks and gives herself half an hour to wind down. She might watch the ocean and do nothing else. That is a big deal for a mother of five. She even leaves her phone in the car.
Nature is key to her self-care. She recently mentioned to her husband that she wished she had bird feeders to attract birds to their home. They now have bird feeders everywhere, thanks to him, and she can't get enough of photographing the cardinals and parrots that visit every day.
This is but one example of him jumping to fulfill her desires ever since he became her hero practically overnight once she became pleasable.
Speaking of desires, he started initiating sex again too. (Like Margot and Liza, she apologized to restore respect, and respect turns out to be the biggest aphrodisiac.)
Mina reports that love and admiration, laughter and fun times are now the norm at their house every day. And, for the first time in twenty-five years, she genuinely feels beautiful, from the inside out.
What self-care would make you feel better? Or guilty, even?
I'm not talking about things you should do, like eat healthier or work out harder, but activities that bring you joy. And bring a smile to your face, which makes you attractive.
If you decide to put these three proven techniques for saving your marriage into action, you will surprise him–and yourself–in the best possible way.
Once you get your miracle, you might even end up grateful for the breakdown before the breakthrough.