New Year, New You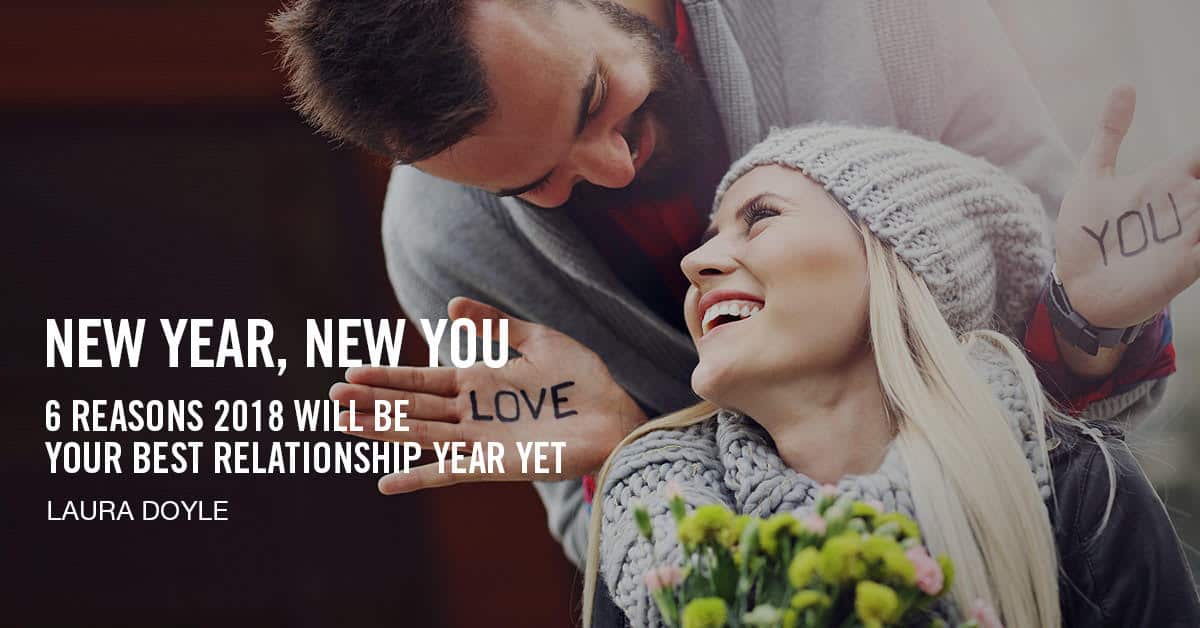 New Year, New You
6 Reasons 2018 Will Be Your Best Relationship Year Yet
New Year's Day is like a brand new notebook waiting to be filled with accounts of your organized, nutritious, fit, accomplished, prosperous life with your loving mate.
Of course, you can make your life better any time of the year, but there's something inspiring about January, as though she is holding up the vision you have for yourself in a way that other months don't.
That's not the only reason that now is the time to take action that will have you looking back at the year with a sense of gratification and accomplishment–especially if your dream is to feel madly, deeply loved and adored every day for life.
You may be thinking that I don't know the challenges you're facing or how much you're struggling right now. Things may be rough for you in the love department.
But here's what I do know: Now, more than ever, forces are collaborating for your greatest happiness in the area of love.
I can explain.
1. That's Your Intention
"When you have clarity of intention, the Universe conspires with you to make it happen."
– Fabienne Fredrickson
Maybe your pain is what's spurring you on most of all. Pain was a big motivator for me too in wanting to save my relationship. I started with a long list of complaints and, after years of suffering, finally flipped them to form a clear desire: I wanted intimacy, passion and peace in my marriage.
Once you know what you want, you're bringing your focus, your energy and, perhaps most importantly, your imagination to creating your vision.
Maybe your dream is to feel seen, known and desired. Or maybe it's to feel like you have a partner who matches and cherishes you and you alone. Maybe you want more support with housework and bills.
Setting your intention doesn't mean you won't get discouraged or question how that will ever happen. It means you have a destination to put into your life GPS and that you're ready to get behind the wheel.
What is your intention?
2. You Know More
"The expert in anything was once a beginner."
– Helen Hayes
You're a seeker, and you value lifelong learning. Otherwise, you wouldn't be reading this post.
You know more than you ever have before–including what hasn't worked in your relationship.
That's where I was too when I stumbled on what does work to make relationships vibrant and amazing again for thousands of women all over the world, including me.
I wasn't ready to hear the 6 Intimacy SkillsTM before my experience made me ready, just like it's made you ready.
When I was ready, the wisdom of the Intimacy Skills resonated with me as if God were whispering them in my ear. They were both shocking and electrifying.
Ultimately, I was unspeakably grateful to learn what I know now about what makes relationships amazing and vibrant.
3. You're Braver
"Don't worry about failures. Worry about the chances you miss when you don't even try."
-Jack Canfield
Time makes you bolder. It says so right in the song "Landslide."
With the passing of another year, you're likely more willing to try on changes, to take what may feel like big risks in your relationship to create the connection you crave. I admire that because it requires courage.
That was key for me too. I was willing to experiment in my relationship even though it was frightening and contrary to everything I knew because, I told myself, I could always go back to the old way if I hated it.
4. You're More Accountable
"When you blame others, you give up your power to change."
-Dr. Robert Anthony
If I had to summarize what my critics hate most about me, it's that they believe I perpetuate women being victimized.
But in order to be a victim, you have to blame someone else. And the minute I do that, I lose my power.
My power is in looking at how I contributed to the mess, melee or muck and owning it. That's where the magic starts in my life, always.
You, too, are accountable, or you would find some other blog to read. (Either that, or you're about to send me some hate mail.)
When you're accountable, you can make the entire world–including your relationship–better.
As a bonus, accountability is attractive. I notice I'm drawn to those who admit their horrible mistakes and apologize.
5. You Have Support
"Sometimes asking for help is the bravest move you can make. You don't have to go it alone."
-C. Connors
While you are always the expert on your own life, the messages you hear repeatedly have an influence. If those messages are "You can do better" or "You should leave him" or "I know a good divorce lawyer," that will likely impact the path you choose.
If the messages you hear repeatedly are "I believe in you and your power to restore the connection in your marriage" or "That happened to me too, but now my marriage is amazing and here's what I did…" or "I acknowledge you for your commitment and determination to save your marriage. You're doing great!" those will influence your path.
Since you're here, that means you've found the worldwide community of women who support each other in having playful, passionate relationships.
You're not alone with your challenges or your intention. We're right here with you, and we will support and cheer you on to happily-ever-after. That's what we do around here.
There are a variety of ways to get support on this campus, from self-study programs all the way to joining the coaching body as a certified relationship coach.
Your heart knows how much support is best for your unique situation.
6. You're Inspired
"Know what sparks the light in you. Then use that light to illuminate the world."
-Oprah Winfrey
If you're anything like the women I have the honor of meeting who have dedicated themselves to practicing the 6 Intimacy Skills, who demonstrate amazing vulnerability and teach me what it means to be committed to their marriages and their families, my hat's off to you.
I see women who dig deep for the accountability to apologize for being disrespectful even after a horrendously hurtful fight.
I talk to women who take the high road of giving their husband grace even when they see him making painful parenting mistakes.
I witness them courageously reject the urge to complain, instead choosing gratitude and Spouse-Fulfilling Prophecies when they could have seen only shortcomings.
The improvements in their marriages are nothing short of miraculous. The distant, inattentive husband starts seeking out her company and showing spontaneous affection. The divorce is put off, then called off. He moves back home, ends the affair and admits he loves her for the first time in years.
What's not to admire? These women are quietly setting the world on fire, putting it right, one family at a time.
And if that inspires you, then I predict that 2018 will be an amazing year for your relationship.
I'd love to hear your intention in the comments section below. What is your vision for your relationship for 2018?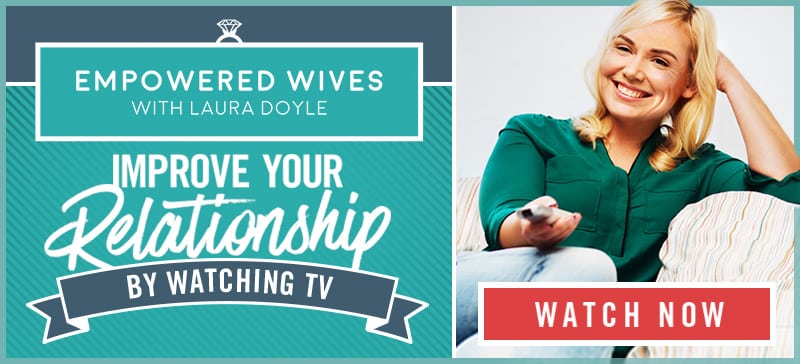 ---
What to do next…
FREE MASTERCLASS
How to Get Respect, Reconnect and Rev Up Your Lovelife
A proven framework for women who want to fix their relationships and become happy wives
What You'll Learn:
The #1 way to fix your relationship that NOBODY talks about.
Why doing the same things that make you successful at work is the WORST thing you can do in your relationship
How to make your relationship playful and passionate without having to do more endless work--in fact you'll be doing much, much less