Self-Care Activities
Why Self-Care Is So Essential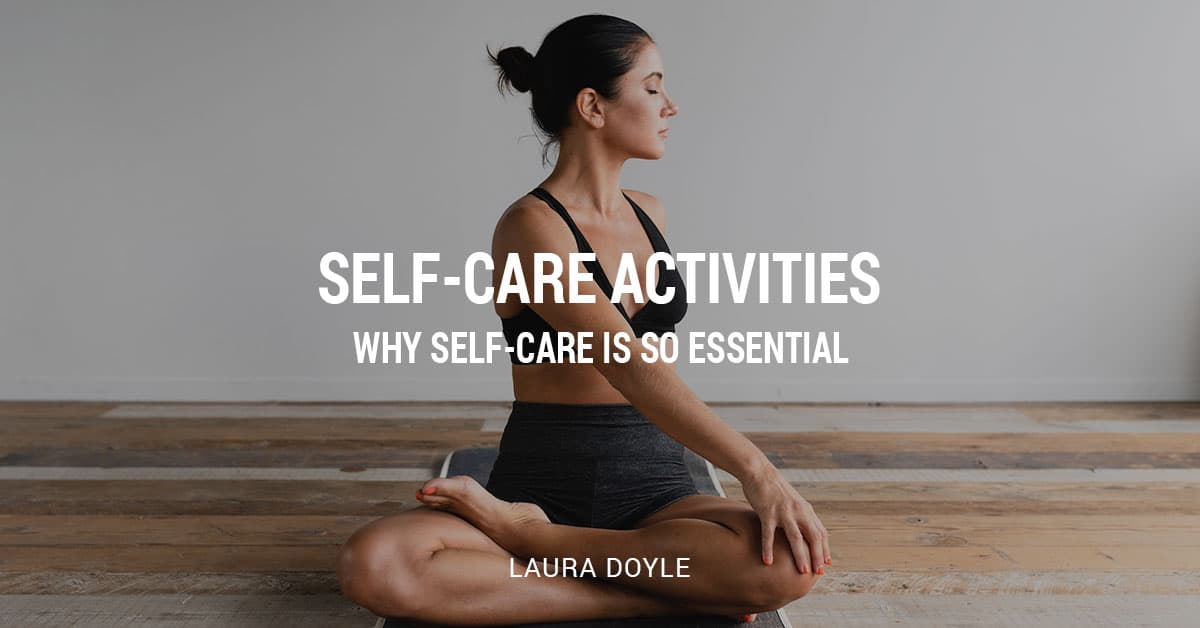 Whenever a woman tells me that she's having a lot of arguments in her relationship, one of the very first things I ask her is, "How's your self-care?" Most of the time the response is that she hasn't had the time to do much for her own enjoyment lately. That happens to all of us sometimes, but since self-care activities are such a vital part of keeping your relationship healthy and happy that's the first thing I ask when peace in a relationship is missing. Self-care is perhaps the most important Intimacy Skill™ of all.
You may be wondering what the connection is between self-care and a happier relationship. Often when I'm short with my husband, what's really going on is that I'm hungry, or tired, or have too much on my plate, or I just haven't had any fun in a while. There's a direct correlation between my self-care activities and my level of tolerance for my husband.
One way to give yourself the benefit of having those reserves is to proactively do at least three self-care activities every day. It could be something as simple as taking time to read, going for a walk, or calling a friend. The point is to do something for yourself every day to nurture your own spirit.
Just as a flight attendant will instruct you to put on your own oxygen mask before helping others, self-care works on the same principle. You can't give to and take care of others if you aren't taking care of yourself first. It sometimes seems counterintuitive in the moment–when your kids need your help with something or there's a big work project due–that the most urgent and vital thing to do next is to watch a cat video, for instance.
Regularly doing your self-care activities goes a long way towards making you more relaxed and all-around happier, which creates less stress and irritability in your relationship. Instead of fighting about how to address the unexpected plumbing problem, you and your husband can laugh about it. Instead of feeling irritated by his pile of dirty laundry on the floor, you're still glowing from your long talk with your sister. In other words, when you feel good, things have a greater chance of going smoothly.
If you're feeling frazzled, tired or frustrated with your husband, shifting your focus from whatever is driving you crazy to your own happiness and rest takes some effort. But by taking care of yourself, you not only gain a fresh perspective, you are also showing others–like your husband–how to treat you well. As an added benefit, showing your husband the respect he deserves–even if that's just your silence while you're out for a walk– is a great way to let him know it's ok to step in and help you out with whatever is causing you stress.
For more information about my Six Intimacy Skills™ or to book your own FREE Discovery Session, please click here.