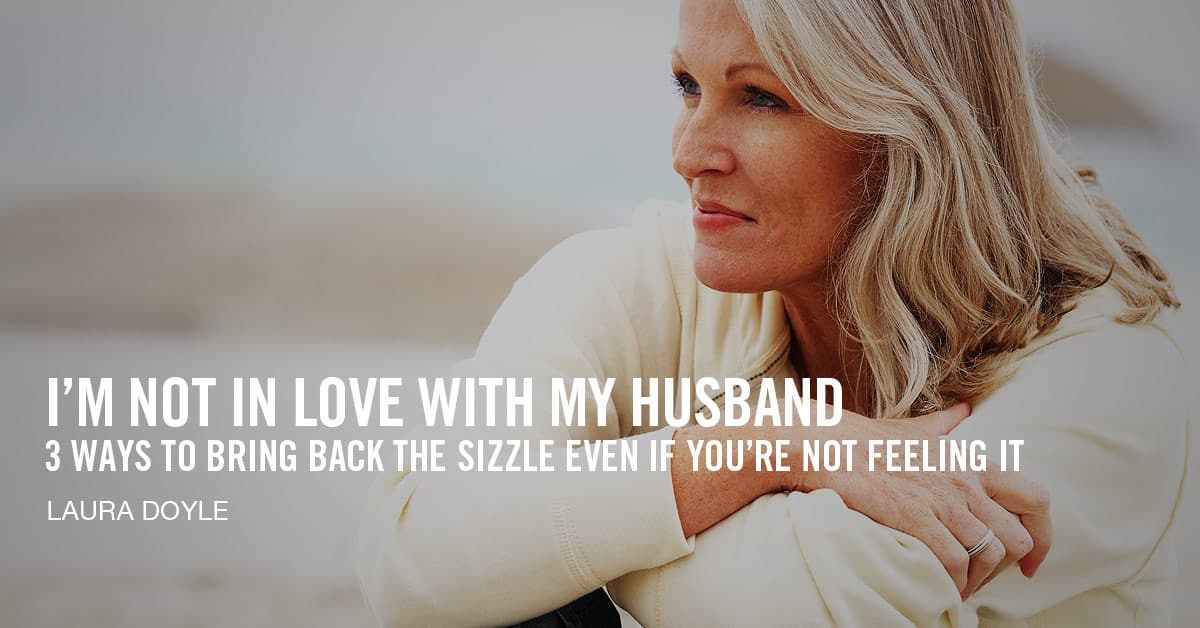 I'm Not in Love with My Husband
3 Ways to Bring Back the Sizzle Even if You're Not Feeling It
When you're falling in love, you're temporarily insane.
You didn't even notice things like bad breath or that he has ESPN on all the time or slurps his cereal.
But years into marriage, you not only notice unattractive things about him, you've completely lost sight of whatever it was you saw in him.
Why did you marry this guy again?
He's put on weight. He spends all his spare time on the couch. He's too harsh with the kids.
All of that takes a toll on how you feel about him.
You don't want to admit it out loud, but you're searching Google for some kind of answer because this is not the marriage you envisioned and you want to know your options (i.e., escape route).
You wish you could admire your husband and feel excited about him. But how can you if you're feeling repulsed?
Read More

›