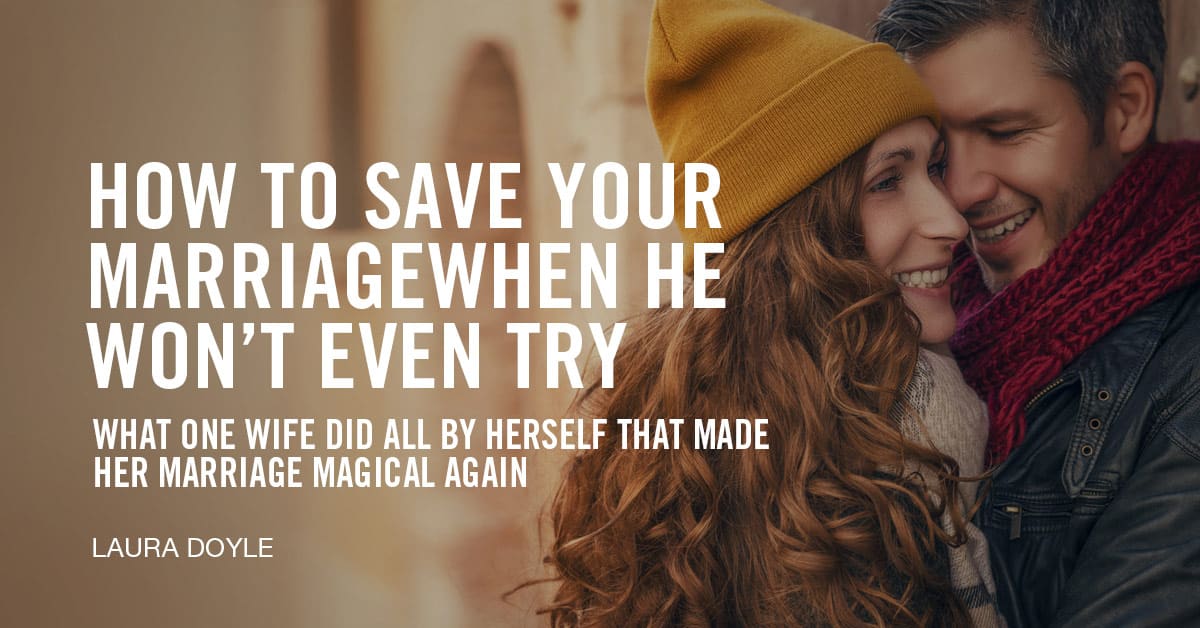 How to Save Your Marriage when He Won't Even Try
What One Wife Did All by Herself that Made Her Marriage Magical Again
One of the most painful things I often hear from a woman struggling in her marriage is hopelessness about her husband being unwilling to work on the relationship.
She'll tell me he won't go to counseling. He won't even read a single book.
She's already exhausted from all the work she's done on the relationship, and it's apparent he just doesn't care. At all.
And he's the one who has the anger problem or who doesn't make any effort to spend time with the family or who wants to separate.
The good news is that any wife can singlehandedly solve her marriage problems.
And don't worry–he'll change too.
That's what Olivia discovered. I'll let her tell you in her own words:
Read More

›