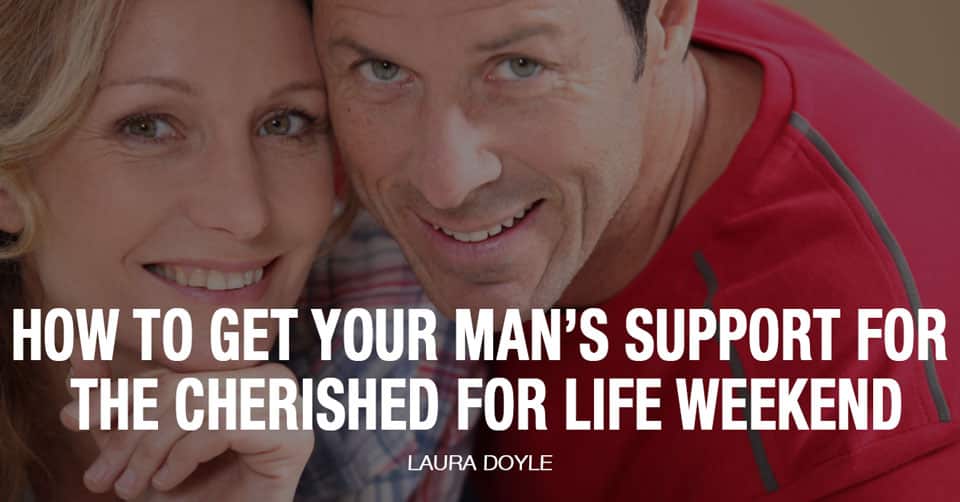 How to Get Your Man's Support for the Cherished for Life Weekend
He'll Be Happy and Helpful if You Use This Approach
I've gotten lots of emails about this recently. So, I decided that you can call me and ask me anything or join me live on FB (details below).
Let's say you want to spend some money, leave town for a few days and maybe get your husband's help with the kids while you're gone.
And let's say you want to do all of this without telling him exactly where you're going and what you'll be doing there.
How do you do that?
That's the situation you may find yourself in as you're trying to make arrangements to come to the Cherished for Life Weekend.
You want to come to the good-time getaway, hone your Intimacy Skills™ with all the other amazing women and renew your feminine spirit.
But you don't want to tell your man all the details.
You'd like to give yourself some privacy as you're starting out, and have room to experiment without him knowing everything just yet.
That's understandable.
Fortunately, he doesn't need to know everything to get behind the idea.
Read More

›