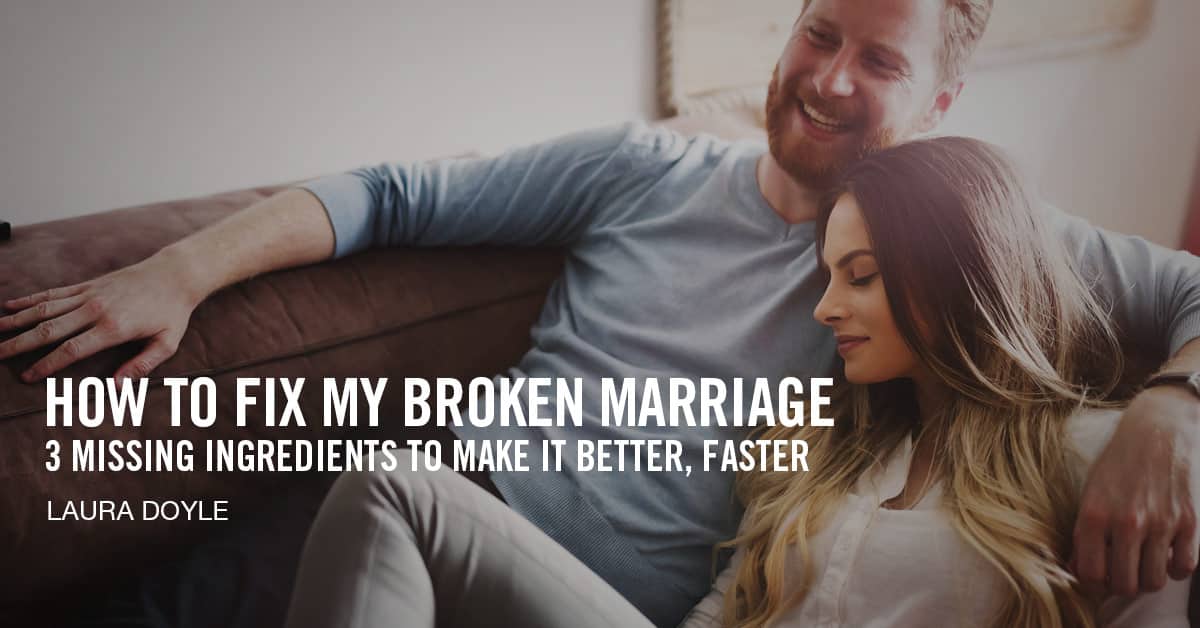 How to Fix My Broken Marriage
3 Missing Ingredients to Make it Better, Faster
How do you fix your marriage when it's been so hard for so long that you just don't feel like trying anymore?
If you were one of the blog readers who asked that question last week, you reminded me of how exhausting that is. It's awful.
When you're already drained, the idea that there's one more thing you need to do to fix the relationship makes you want to go back to bed! Especially when you know that most of the problems are with your partner's attitude and actions (or lack thereof).
You've been working hard to heal your relationship and being honest about what you need from him, but he never changes and it's very lonely.
That's how I felt over 20 years ago, but I haven't felt that way in a long time.
Read More

›