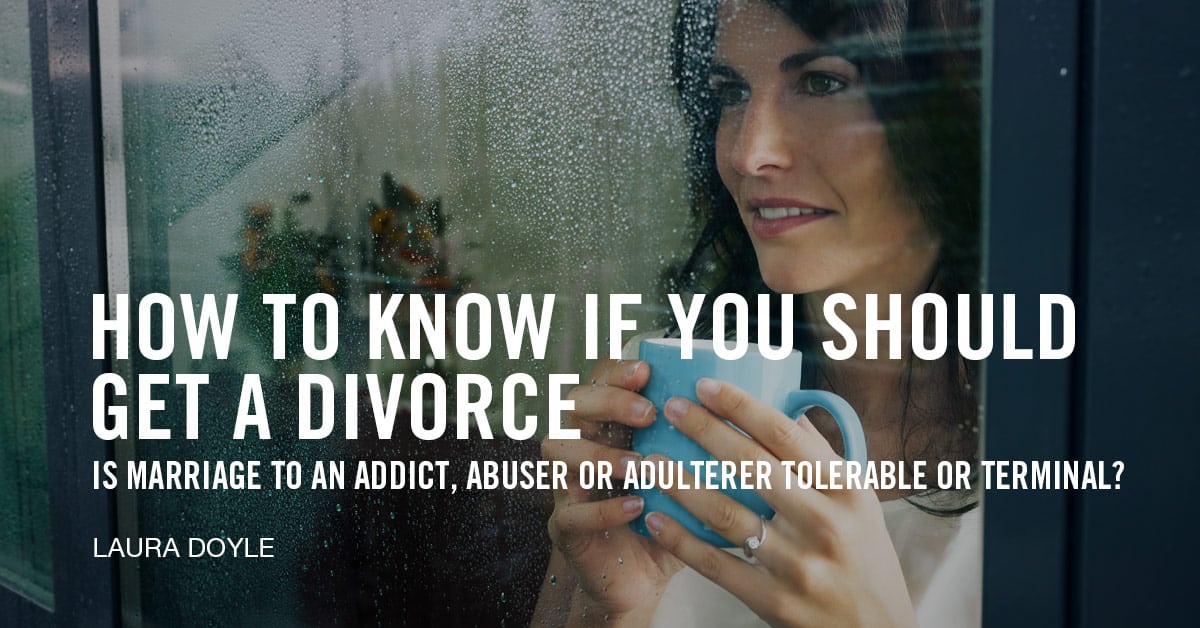 How to Know if You Should Get a Divorce
Is Marriage to an Addict, Abuser or Adulterer Tolerable or Terminal?
I hate hearing about anyone getting divorced.
But as a relationship coach, almost every day I hear from a woman who is in excruciating pain and on the verge of divorce because her husband is having an affair and refuses to end it.
Or his chronic, excessive drinking has put her over the edge and she is afraid of what the kids are seeing.
Or her self-esteem is gone because of the physical abuse in their home or because he engages prostitutes.
There was a time when I would have urged these women to leave such heartbreaking situations. I wrote exactly that in my first book and more recently in blogs like this one.
I presumed I knew what a woman in such a difficult situation should do.
As if I were the expert on her life.
Which I'm not.
Recently I've been confronted with something even worse about what I've written for all these years, and I'm embarrassed to say I was too afraid to admit it.
Until now.
Read More

›