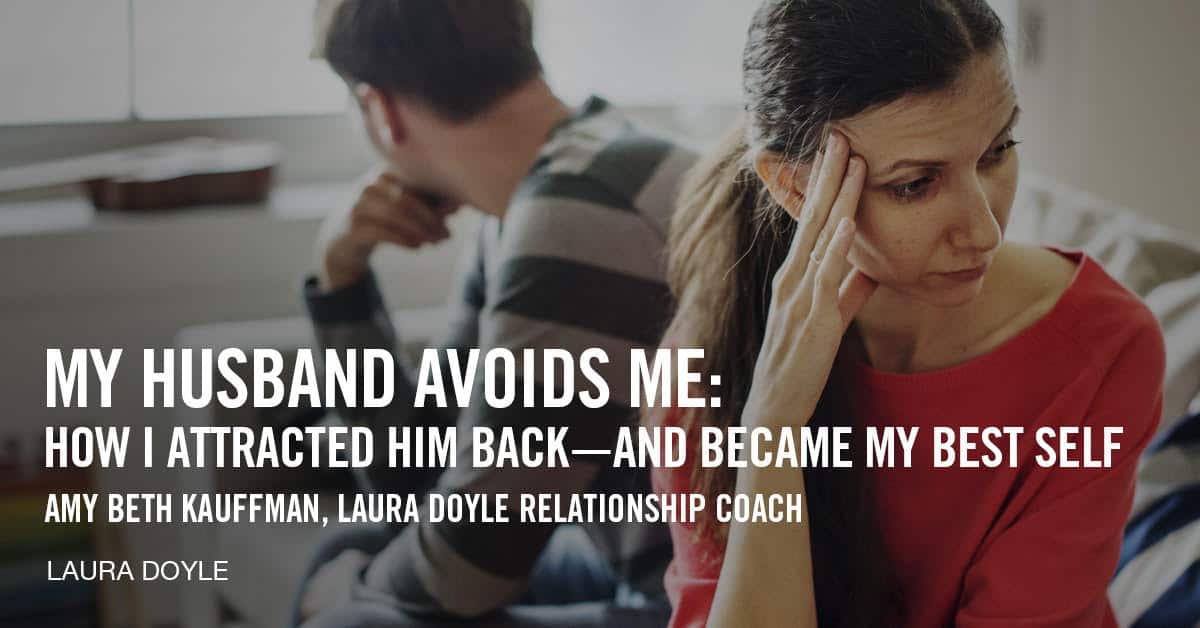 My Husband Avoids Me
How I Attracted Him Back–and Became My Best Self

Amy Beth Kauffman, Laura Doyle Relationship Coach
I met my husband 27 years ago, the day I moved to a new apartment. We ran into each other by chance in the lobby as he was leaving a friend's place. He then turned around to come back upstairs with his friend and me to hang out longer.
A month later, he drove over to my apartment to ask me out on a date, and we have been together ever since.
I married him for many reasons: He was smart, gentle, stable, reliable, generous, compassionate, hard-working, and he has amazing green eyes! I thought the world of him.
He was attentive to me, planned dates for us–everything from lunch to vacation–and we were fortunate to have the family of our dreams. It was a fairytale.
Until it wasn't.
We decided that I would put my career on the back burner to be a stay-at-home mom. It made sense financially and emotionally. Motherhood was wonderfully exhausting, but I was lonely for my husband.
While I waited at home for his attention, he was becoming a superstar at work. He received promotion after promotion, which I was proud of and yet, I began to feel less important and less worthy than I was.
I unfairly expected him to fulfill all my needs for attention, affirmation and affection.
Read More

›