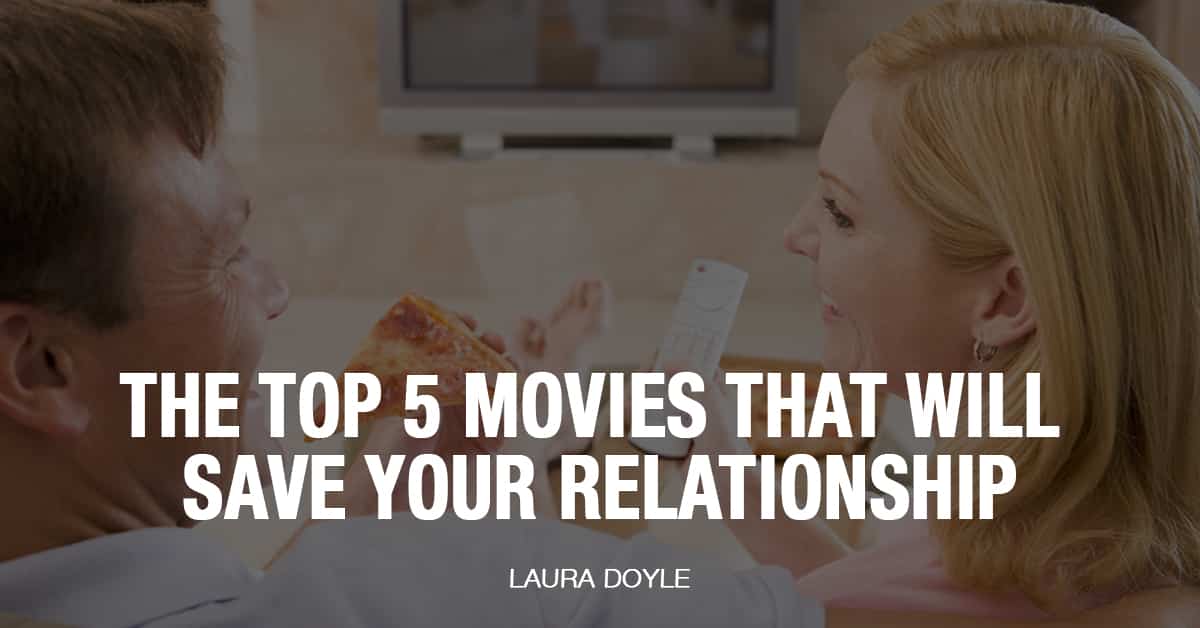 The 5 Best Date Movies That Will Save Your Relationship
Science Shows RomComs Are Better for Relationships than Couples Therapy
Watching a movie may not seem like an effective way to improve your relationship, but it is.
If you're lacking inspiration, motivation or hope right now, watching a film is not a bad way to get started with restoring playfulness and connection.
I know it sounds like I'm making this up, but researchers at University of Rochester are standing by me on this one.
They found that discussing 5 movies about relationships over a month helped newlyweds in the first 3 years of marriage cut the divorce rate by more than half, from 24% to 11%.
They even found it was more effective than therapist-led methods at keeping couples matrimonially minded. So this is better than counseling. Way better!
Plus it's fun.
Therefore you have permission to plant yourself on the couch with snacks and the remote.
If anybody gives you grief about this, tell that person you're doing it for the good of your relationship.
Tell 'em I said to.
The researchers at Rochester and I have your back.
Read More

›