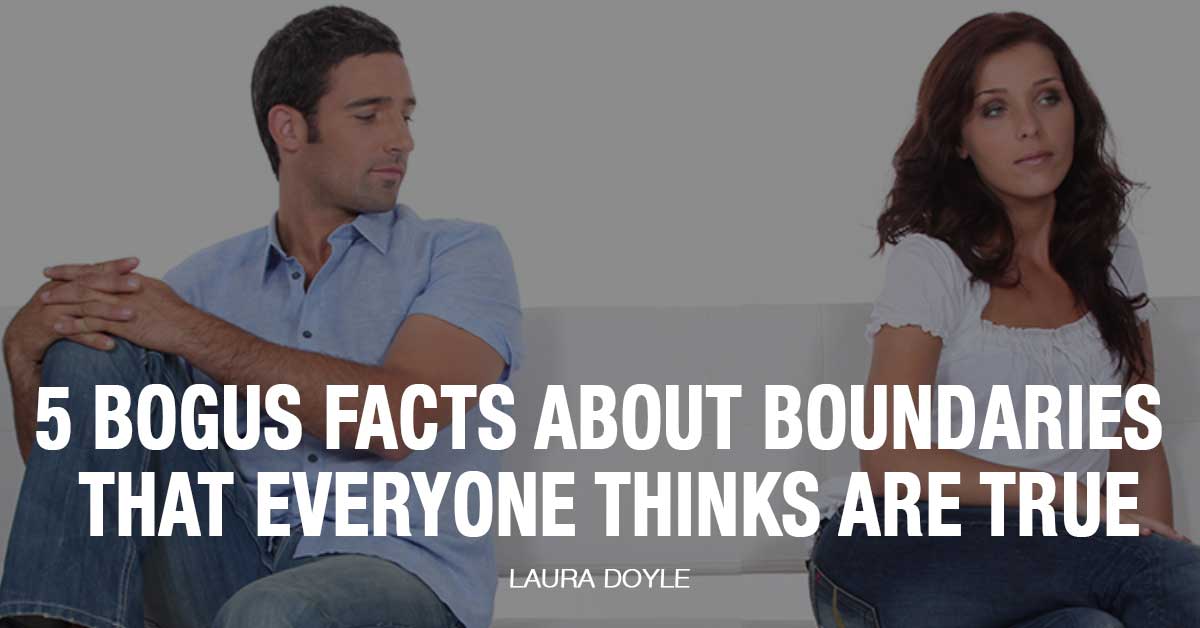 Healthy Boundaries in Relationships
5 Bogus Facts about Boundaries that Everyone Thinks Are True
You have to set boundaries in relationships.
Everyone knows that.
But what if you don't?
Since boundaries are places at the edge of countries where soldiers with guns stand to defend their territory, you've gotta ask yourself: Do I really want those in my marriage?
I know I don't.
Barbed wire and gun turrets don't do much for intimacy.
You might be thinking, "That's a different kind of boundary," but in my early marriage there wasn't much difference. I meet lots of other women who are as confused as I was.
They say, "I set a boundary. I let him know it's not okay to stay out late drinking with his friends and leave me at home alone with the kids."
Or, "I told him he had to end his friendship with that woman at work because that was violating my boundary."
Or, as I used to say, "I don't appreciate being spoken to that way and I won't accept you violating my boundary."
Of course, I want to honor myself. I want to say how I'm feeling and what I want. I want to feel important and desired.
I want to be treated well.
Today I have all that in my marriage. But setting boundaries never helped me get there.
Read More

›