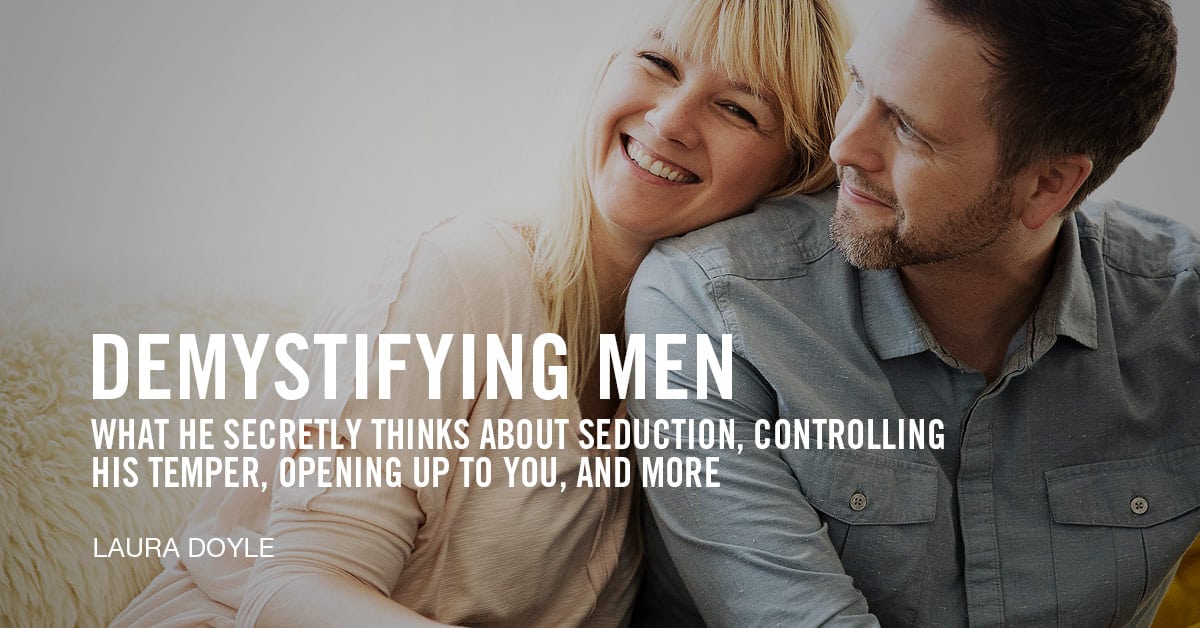 Demystifying Men
What He Secretly Thinks about Seduction, Controlling His Temper, Opening Up to You, and More
If you've ever wondered what motivates your man or why he's acting the way he is, you're not alone.
Men can be hard to understand.
They laugh at things that aren't that funny, enjoy movies that aren't that interesting, and react to harmless comments like they're insults.
At least, that's how it seemed to me for a long time.
You may feel the same way.
So at the Cherished for Life Weekend, we gather five men, put them on stage and anonymously ask them any question we want.
Anything at all.
We ask for seduction tips, how to get him to open up or what made him decide to choose his wife.
And they answer very authentically–and thoroughly.
But the women had so many burning questions that the last Man Panel didn't get to them all. So for today's blog, I decided to ask questions submitted at the Cherished for Life Weekend to a Man Panel of one: my husband, John Doyle.
He agreed to pull back the curtain and answer eight anonymous questions candidly.
Read More

›