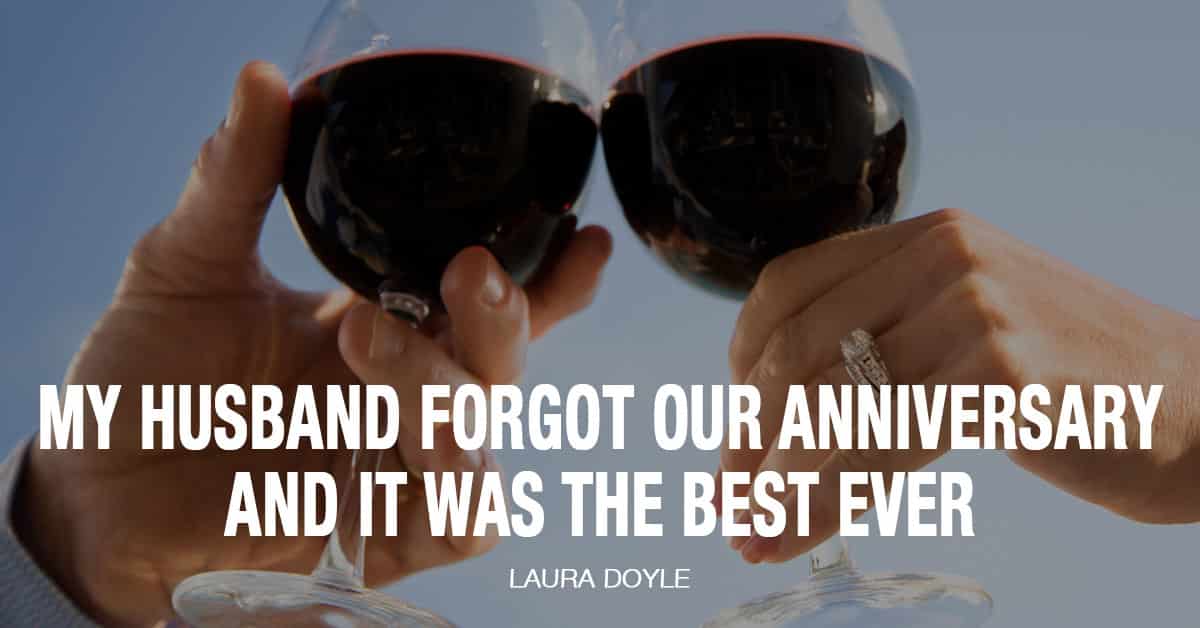 My Husband Forgot Our Anniversary and It Was The Best Ever
By Sheila Bernstein, Laura Doyle Certified Relationship Coach
Our anniversary starts like any other day. As far as I know, we do not have anything special planned.
On this morning, I ask myself, "How do I feel? What do I want?"
I feel full of happy reserves and a yummy lightness in my heart. I have been honoring what makes me happy with lots of delicious self-care and saying no to stressors.
What do I want? I want to celebrate our thirty-two-year anniversary.
I snuggle up to my hubby like an enamored schoolgirl and say, "Happy Anniversary, Baby. I am so happy you are my husband."
He responds, "You better be. Wow, with all that's going on, I forgot about it."
How do I feel now?
Hurt! Disappointed! Angry!
How could he forget our anniversary after 32 years of marriage?
But rather than say that, I decide to use a certain gesture.
No, not that gesture!
Read More

›