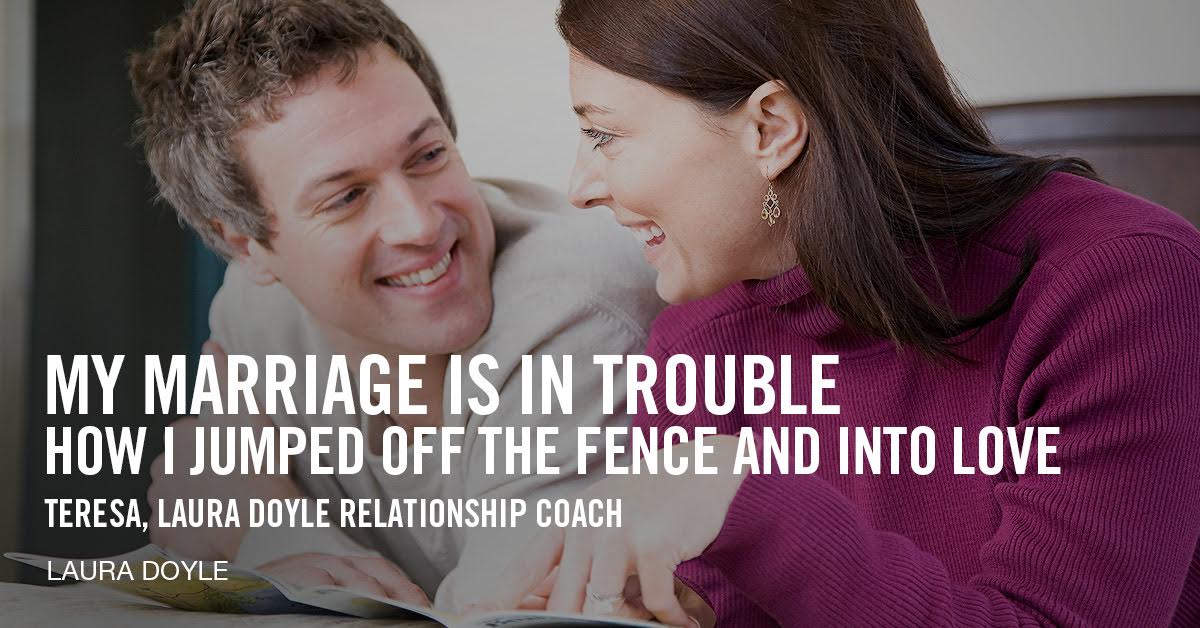 My Marriage Is in Trouble
How I Jumped Off the Fence and Into Love
Teresa, Laura Doyle Relationship Coach
I had been married for 20+ years to my third husband when I first discovered the 6 Intimacy Skills™. My first two marriages had ended in divorce. I did not want my third marriage to fail too.
The year before finding Laura Doyle's books, I had moved out of our home for twelve months, uncertain whether my husband and I would reconcile or divorce.
I felt emotionally exhausted, particularly by the arguments, blame, criticism, distance, hurt feelings and lack of emotional trust and respect between us. Our marriage felt like so much hard work for both of us.
Read More

›